Lecture Capture
Lecture capture is the process of recording video and audio content for your course. By recording your voice and computer screen, you can create videos based on your lectures for your students.
Record PowerPoint presentations, website articles, videos, and anything visible on your computer screen, either in the classroom or at home. Once your recording is complete, you can share your lecture capture video on Blackboard.

TechSmith Relay (formerly Camtasia Relay) is a presentation capture tool provided by CSU Dominguez Hills that simplifies the process of creating lecture capture videos. View the instructions below to get started immediately.
Required Equipment:
USB Microphone or built-in microphone.
Webcam (optional)
It is recommended that you acquire your own microphone. In the meantime, you may be able to request an equipment loan by contacting:
Instructional Media Services (IMS)
LIB C-108
(310) 243-2494
---
Get Started Recording Lectures: In the Classroom or at Home
Login to https://imsrelay.csudh.edu using your DH credentials to download and install TechSmith Relay. If you cannot log-in, please submit an IT Help Desk ticket.

Download and review the step-by-step tutorial: 




TechSmith Relay Instructions [PDF]

You may also watch this video tutorial for a full demonstration on how to:

Acquire the software
Record a presentation
Post your video to Blackboard
---

Other Options

To record a live, interactive, virtual classroom session with your students, refer to the 

instructions for Blackboard Collaborate and view additional Blackboard Collaborate Tutorials.

---

If you'd like to do further video editing and enrich your lecture videos with indexing, interactive quizzes, and graphics, you can use Camtasia Studio (available for Windows and macOS).
---
Request Training
Academic Technology offers technical support for lecture capture tools such as TechSmith Relay, Camtasia Studio, and Blackboard Collaborate.
For lecture capture technical assistance or to schedule an appointment for one-on-one training, please submit a request by visiting the IT Help Desk website and under the Faculty Support menu, navigate to Blackboard > Lecture Capture.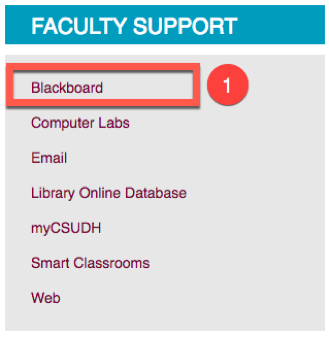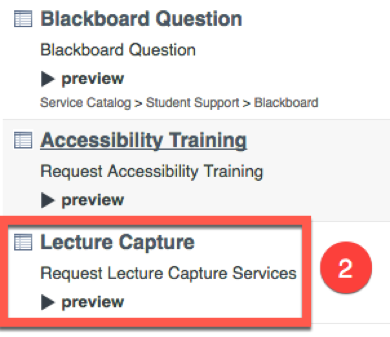 ---
FAQs
How do I make the lectures available to my students?
Is there a time limit?

There are no time limits for recordings.

Can my students view my lectures on their mobile devices?

Yes, videos published via TechSmith Relay are encoded as MP4 videos, which is a streamable format supported by mobile devices.

Can I use my mobile device to record lectures?

Yes, you can use the TechSmith Fuse app available for both iOS and Android mobile devices. However, you can only record video from your device's cameras (front and back). Fuse cannot record your mobile device screen.