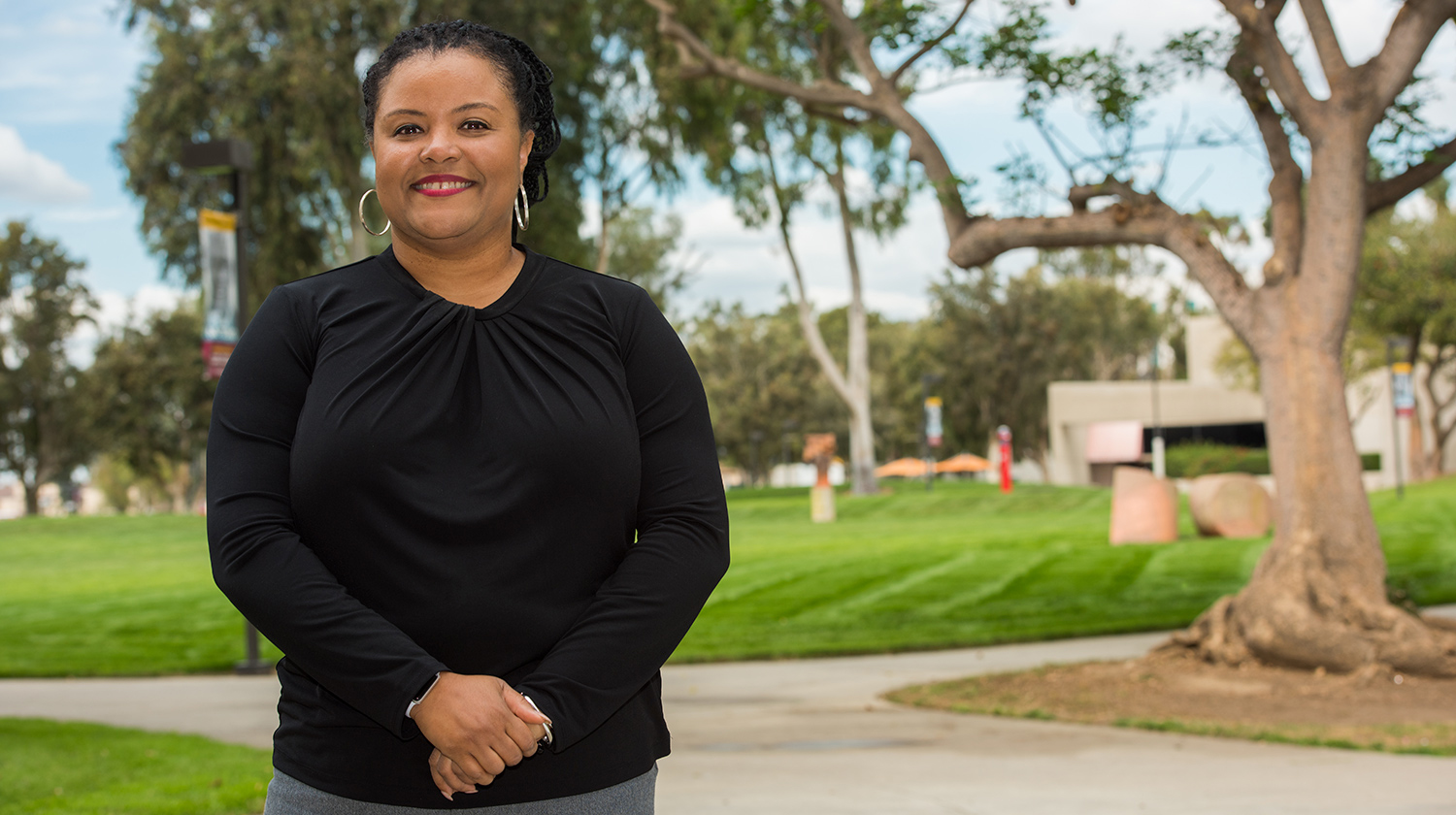 On behalf of the faculty, staff, and students of the Africana Studies Department here at CSU Dominguez Hills, I would like to welcome you to our website.
We encourage you to peruse the site for information about Africana Studies courses, faculty, and programs. We offer a dynamic multi-disciplinary curriculum exploring the global African diaspora experience in history, art and literature and the social sciences. Our faculty are committed to the highest standards of teaching, advising and supporting our students both inside and outside of the classroom. We also offer a wide variety of co-curricular opportunities such as a Distinguished Speaker Series, MLK Symposium, Black History Month Programming, and opportunities for student participation in national research conferences.

Current students and alumni regularly comment on both the intellectual rigor and the life-affirming value of an Africana Studies education. We invite you to explore our offerings and contact us with any questions.
Dr. Donna J. Nicol,
Chair, Africana Studies