Clarence Gilyard 
— 

B.A., Theatre Arts, 1989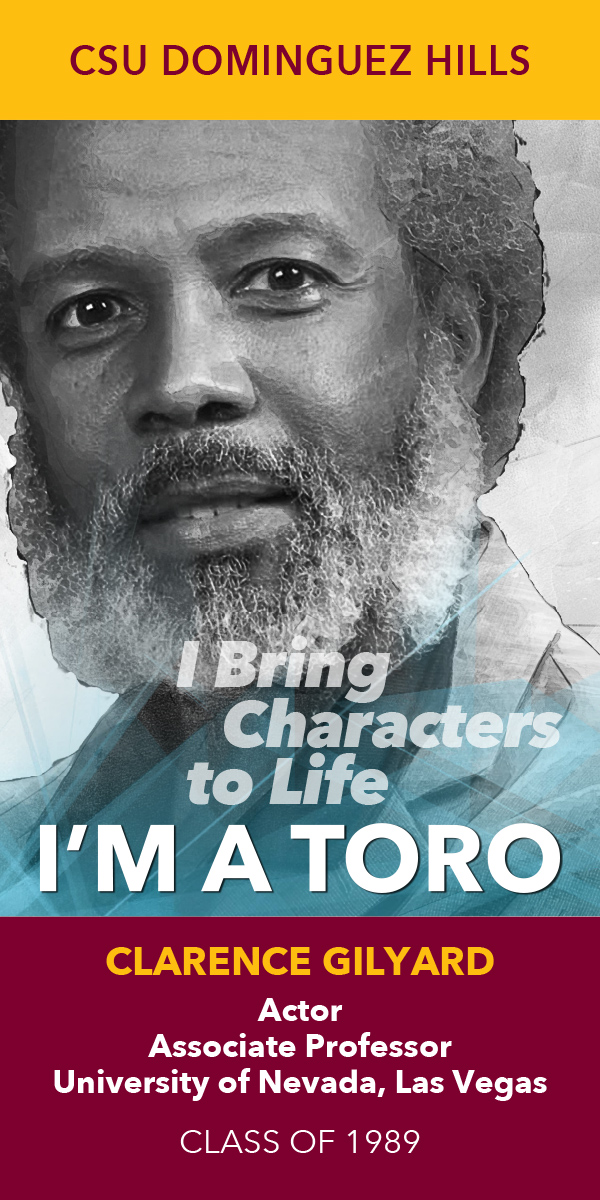 I Bring Characters to Life
Clarence Gilyard is an actor, college professor, and author who has been featured in movies, television, and regional theatre. Gilyard made his film debut as the radar technician who had difficulties achieving the expectations of his cohort 'Maverick' (Tom Cruise) in "Top Gun".  He went on to portray a military man in "The Karate Kid II" and was cast as one of the terrorists in the blockbuster "Die Hard".
Gilyard segued into TV roles, starring in such popular television series as "CHiPs", "Matlock", and "Walker, Texas Ranger".
Gilyard is currently associate professor in the Department of Theatre at the University of Nevada, Las Vegas. He also serves as the consultant of the Communications Committee of the U.S. Catholic Bishops.