2020 Undergraduate Alumni Scholarship
Bryant Woodert
DMA: Audio Recording
"I am so thankful to receive this scholarship. This is more than just money to me. I see it as recognition for continued effort in the face of the difficulties I have faced, and the care and support that I see coming from the Alumni. I am grateful and humbled. I am also thankful that the Alumni of the school that will be my alma mater, cares for students in a clear and tangible way. Thank you. I will make use of this investment to do my best academically and as part of the Toro community, and one day pay it forward. I am proud to be a Toro!"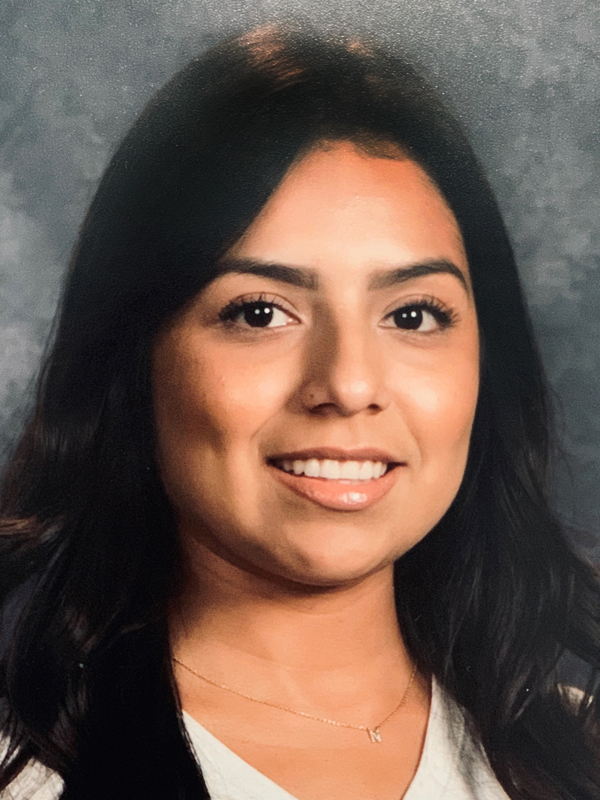 2020 Graduate Alumni Scholarship
Nancy Ramirez
Education Curriculum & Instruction
"By awarding me the Alumni Scholarship, you have lightened my financial burden which allows me to focus more on the most important aspect of school, learning. Your generosity has inspired me to help others and give back to the community. I hope one day I will be able to help students achieve their goals just as you have helped me."
2019 Undergraduate Alumni Scholarship
Bonnie Perez
Child Development

"I would like to take this moment to appreciate the CSU alumni that participate in this scholarship program, your contribution to each one of us is life changing. I strive to one day create an impact in someone's life as you have done in mine. Without your support, I would not be continuing school this year, without your support I would not be graduating next year, and without your support, I would not be a Dream Act student, a Dreamer, graduating from a University in the United States."
2019 Graduate Alumni Scholarship
Colton Graham
Orthotics & Prosthetics
"Receiving the CSUDH Alumni Scholarship has been a blessing financially to help me in the O&P Graduate Program. I feel so much gratitude for the alumni that has made this scholarship possible. One day I want to give back to Dominguez Hills in my facility by helping students with a residency program."
2018 Undergraduate Alumni Scholarship
Thaithao Nguyen
History
"As the recipient of the 2018 Alumni Scholarship, I am deeply honored to have the support of the CSUDH Alumni Committee. The award will help me financially during this coming Fall semester as I finish my senior year and complete graduate school applications."
2017 Undergraduate Alumni Scholarship
Chinamerem Isika
Mathematics
"Because of the Alumni Scholarship, I can now take more units and take care of my other basic needs. I am really grateful to the alumni of CSUDH who awarded and encouraged me with this awesome gift."
2017 Graduate Alumni Scholarship
Angelica Rivera
Psychology, Clinical Track

"Winning the Alumni Scholarship signifies that I am entirely capable of achieving my greatest goals. It is a testament that dedication to education can offer a path full of opportunities to thrive and continuously advance."
2016 Undergraduate Alumni Scholarship
Asia Watkins
Human Services
"I am thankful to have been chosen to receive the Alumni Scholarship. I am proud to see my hard work and community involvement being recognized and I will continue to do amazing things on and off of the campus of Dominguez Hills. I hope to inspire many generations in the future to act with purpose and dedication."
2016 Graduate Alumni Scholarship
Aaron Street
Psychology
"Being able to pursue one's dream is a rare opportunity that few get to see. Walking the path to achieving that dream is even more limited. This scholarship will allow me to continue to my journey so that I may help others to walk their path."