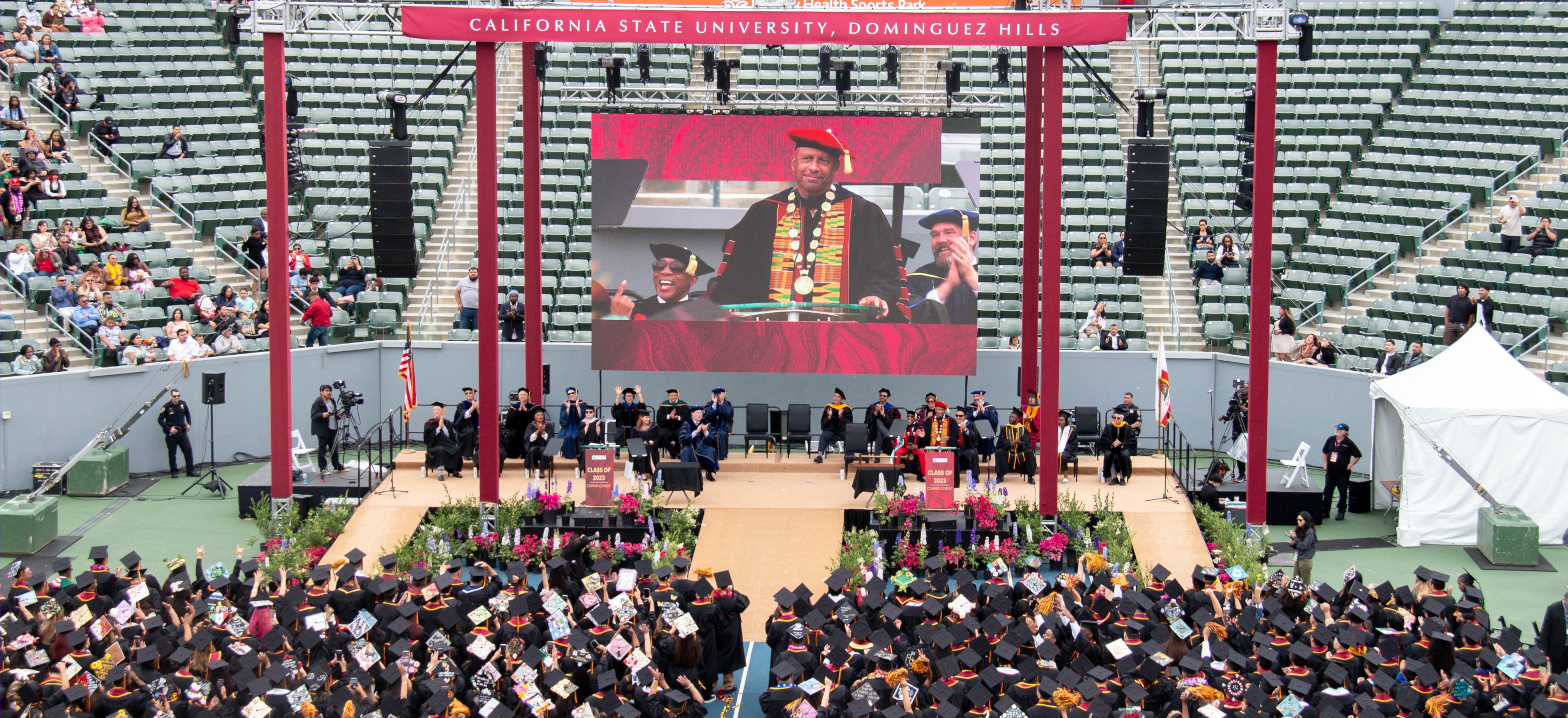 Congratulations 2023
Arts and Humanities Graduates
Welcome to the College of Arts
The College of Arts and Humanities at CSUDH provides an academic nexus that demonstrates the centrality of the arts and humanities to all varieties of human endeavor past, present, and future and contributes to the growth and success of every CSUDH student. The College accomplishes this by reflecting and engaging cultural diversity in its academic and creative programs, providing transformative educational experiences, and educating students to be global citizens who are equipped to make independent judgments using imagination and reason.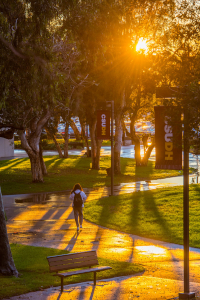 The School of the Arts Proposal
The School of the Arts at CSUDH is designed to provide its exceptionally diverse student population innovative instruction within the Arts ecosystem focusing on artistic excellence, community engagement, entrepreneurship, and career development through multidisciplinary collaboration across the humanities, ethnic studies, and across the university. As a vital educational, artistic, and cultural resource for the South Bay and beyond, The School of the Arts at CSU Dominguez Hills plays an essential role in the cultural and creative development of its students and traditionally underrepresented voices.
The creation of a School of the Arts will positively impact the success of the talented CSUDH students in the performing and visual arts by preparing them to be at the forefront of an increasingly culturally diverse and inclusive arts and entertainment industry. Our students strive for prestige, artistic excellence, and a first in-class experience that will be furthered by cultivating and celebrating a climate of the Arts through focused School of the Arts branding on our campus.
A School of the Arts will benefit CSUDH students by providing a stronger infrastructure supporting multiple departments, increased community engagement, opportunities for students to connect with industry professionals, and facilitate interdisciplinary collaboration across courses, projects, and performances.
Read more about The School of the Arts Proposal
Giving Opportunities

With its wide array of lectures, concerts, exhibits, and theatrical performances, the College of Arts and Humanities is dedicated to bringing culture to our community stakeholders. To continue providing our students with richer access to innovative learning experiences, we rely on your charitable donations. We thank you for contributing to the success of Arts and Humanities students and programs!