Interview Preparation
Everything You Need To Know About Interviewing!
The employment interview is the key and crucial hurdle in the job campaign. Letters, applications, references, resumes and portfolios are designed with one goal, to secure an interview. You have built up the employer's expectations, and in the interview, your goal is to deliver.  Watch our YouTube Video on how to practice interviewing with InterviewStream. (Interview Stream does not recommend using the Internet Explorer browser when using their software). 
See more detailed instructions about how to use Interview Stream here. 
If you are headed to an interview, here are tips for a successful outcome.
---
Before the Interview
Preparation
Know the position for which you are interviewing
Research the history of the company prior to the interview
Relate your career goals to the position for which you are interviewing
Be ready to articulate the skills you offer the company as they pertain to the job
Prepare 3-6 questions to ask the interviewer about his/her company, the position, or their industry
Go to an Interview Skills Workshop, do a practice interview with a career coach, or use Interview Stream - all of which are available in our office.
---
Day of the Interview
Appearance/Body Language
Dress appropriately - wear a well-fitted, neatly pressed suit.
Shake the interviewer's hand with confidence
Avoid excessive make-up or cologne
Maintain good eye contact
Never eat, drink, smoke or chew gum during the interview
Have fresh breath
Turn off your cell phone
Communication Style
Avoid talking negatively about other people
Speak clearly and concisely and use correct grammar
Exhibit confidence
Let the interviewer lead the interview and ask questions first
Never appear to be desperate or beg for a job
Be enthusiastic and smile
---
During the Interview
Answer questions completely and succinctly; don't ramble
Provide examples to back up general statements
Avoid bringing up salary and fringe benefits (those are 2nd or 3rd interview topics)
Express qualifications: Know three good reasons why you are an outstanding candidate and work them into your responses
Find a balance between listening and speaking
Be positive about past experiences - if you are enthusiastic about past experiences, you are likely to be positive about future employers
People hire, not organizations - make a connection with the interviewer; they are asking themselves, "Do I see myself working with this person?"
Point out why you like the organization
Ask questions - Reflect your self-esteem by asking questions about the organization and the job. This is another place to demonstrate that you researched the organization.
At the end of the interview, express your continued interest in the position and thank the interviewer for his/her time.
Learn what happens next - Is your file complete? Is additional information needed? Are your references complete? What are the next stages in the employment process and when might they occur? Ask them.
---
After the Interview
Send a thank you letter to your interviewer(s) reiterating your interest in the position.
Evaluate and assess your interview. How did you do? What questions did you have trouble with and how could you answer them in the future? A career coach in the Career Center can help you with this process.
---
Sample Interview Questions
Common Interview Questions
How does your past work experience relate to this position?
How does your education relate?
What are your strengths and weaknesses?
What are your short-term and long-term career goals?
Why should we hire you?
Why do you want to work here?
Do you have any questions for me?
Behavioral Interview Questions
With a behavioral interview question, the interviewer asks about how you dealt with a past situation that would be similar to one you would encounter in the target position.
Teamwork: Tell me about a time when you were on a team, and a team member was not pulling his weight.
Decision-Making: Give an example of a time when you had to make a difficult decision.
Problem solving skills: Give an example of how you identified a small problem and fixed it before it became a major one.
Supervision abilities: Describe a time when you had to discipline some one you were supervising.
Sample Questions YOU Could Ask
How would you describe the ideal candidate?
What are the main problems/challenges facing the person in this position?
What are the performance criteria? How will I be evaluated? How often? By whom?
What is the department's environment/culture like?
When will you make the hiring decision?
---
Common Interview Errors
Arriving late
Going off on tangents/not answering the question
Answers that are too long or too brief (answering "yes" or "no" is too brief an answer! Two minute responses are a good average)
Lack of research on the position, the organization, and your fit
Inability to relate career goals to the position
Dressing too casually
Lack of enthusiasm/energy
A limp handshake
Forgetting to smile and having a pleasant attitude (people skills count!)
---
Additional Resources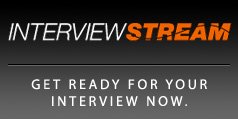 If you need more assistance brushing up on your interview skills, the Career Center has many resources to help you.
Interview Stream where you can practice online, do virtual mock interviews via webcam, and more!
One-on-one assistance from a career coach to help you become the perfect interview candidate
Attend one of our Interview Success Workshop
Review sample interview questions from our Career Manual, available in the Career Center.
Follow these tips and you are on your way to a great interview!
---
Sample Thank You Letter
2913 Baxter Rd. La Mirada, CA 90709 January 25, 2004
Mr. Foster Walker Senior Auditor L.A. County Auditor- Controller Division 1220 Warwick Ave. Los Angeles, CA 90601
Dear Mr. Walker:
I want to thank you very much for interviewing me yesterday for the accounting position at the L.A. County Auditor - Controller's Office. I enjoyed meeting you and learning more about your research and design work.
My enthusiasm for the position and my interest in working for were strengthened as a result of the interview. I think my education and internship experiences fit nicely with the job requirements, and I am sure that I could make a significant contribution to the agency over time.
I want to reiterate my strong interest in the position and in working with you and your staff. You provide the kind of opportunity I seek. Please feel free to contact me at 818/685-5555 or r-ramirez@aol.com if I can provide you with any additional information.
Again, thank you for the interview and your consideration.
Sincerely,
Richard Ramirez