Welcome to Pi Alpha Alpha
Who We Are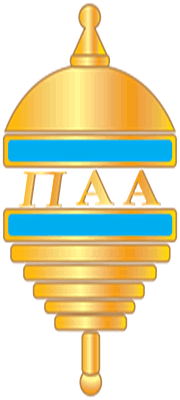 Pi Alpha Alpha is the Global Honor Society for Public Affairs and Administration that seeks to promote the advancement of quality in the education and practice of the art and science of public affairs and administration. Its purpose is to encourage and recognize outstanding scholarship and accomplishment in public affairs and administration, and to foster integrity, professionalism and effective performance in the conduct of government and related public service activities.
Pi Alpha Alpha is administered by the Network of Schools of Public Policy, Affairs, and Administration (NASPAA). There are more than 160 chapters located around the world at NASPAA member schools. Visit the official Pi Alpha Alpha website here.
Criteria for membership
The California State University Dominguez Hills Chapter of Pi Alpha Alpha invites all qualified students to apply for membership in this prestigious honor society. 
Undergraduate applicants:
Must have completed at least 15 semester units (300- or 400-level) in public administration
Must have reached the equivalent of the last semester of the junior year
Must have a GPA of 3.5 for all courses in the public administration major
Must have a minimum GPA of 3.0 for all college work completed
Graduate applicants:
Must have completed at least 18 units (500-level) of MPA courses
Must have a GPA of 3.7 or higher
Alumni applicants:
Must meet the above criteria
All applicants:
Must be "sponsored" by a full-time Public Administration faculty member
Application Process
There is an $85 fee for initiation and the first year's membership. Annual dues (currently $25) are established by the chapter. Applications are accepted in March-April of each year. The applicant must submit a completed membership application to the Pi Alpha Alpha faculty advisor. The faculty advisor reviews the application to determine eligibility. The applicant will be notified prior to the Spring induction ceremony (usually held in early May of each year) regarding the applicant's acceptance.
For more information, please contact PAA Faculty Advisor, Dr. Rui Sun at rsun@csudh.edu.
Scholarships
Pi Alpha Alpha offers an annual scholarship. The application is open to all Public Administration students at California State University Dominguez Hills. 
Eligibility:
Applicants must be at least half-time students, completed a minimum of 12 units at CSUDH and majoring in Public Administration; have an overall GPA of 3.0; and have at least one semester of courses remaining.
The winner must attend the PAA Honors Reception (usually held in early May of each year) to receive the award check. You do not need to be a Pi Alpha Alpha member to apply.
The Application Process is provided when the scholarship opportunity is announced in the spring semester.