Community College Teaching
Course Descriptions, Schedule & Costs | FAQs | Professional Links
---
---
    Request Information Now!
    Find us on Facebook! CSUDH Professional Educators
    Connect to us on LinkedIn! Education Professionals at CSUDH Extended Education
---
The Program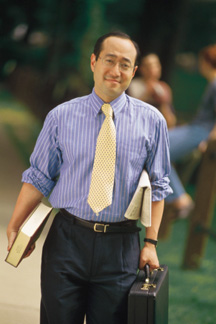 The Community College Teaching Certificate is a graduate-level program that provides a course of study for those seeking to prepare for a career in community college teaching. This program is also designed to serve working professionals in the field who are seeking career advancement. The program offers a well-rounded learning experience based on theory blended with a teaching practicum.
Please note: The program consists of 2 academic courses (GED 548 & GED 549), followed by a teaching internship (GED 594S). Completing GED 548 & GED 549 is a PRE-REQUISITE for the internship (GED 594S); you CANNOT sign up for the internship without first successfully completing the required academic courses.
Who Should Attend
Participants should hold a master's degree in a subject area taught at the community college level, or be in a final phase of a graduate degree program, or be currently employed as an instructor in a community college.
Program-Level Student Learning Outcomes
Upon completing the Certificate program, participants will be able to
Apply the principles of sound instructional techniques for community college-level teaching
Evaluate student performance at community college level
Demonstrate application of appropriate teaching styles and modalities for diverse student
populations at the community college
Explain the mission, philosophy and organizational structure of the California
Community College
Display ethical behaviors and professional attitudes in the work place in relation to
students and colleagues
Location
GED 548 and GED 549 are taught online during the spring semester and partially on campus at CSUDH in Carson during the fall semester. Registrants for GED 594S will perform their internship at a community college convenient to their location.
Information & Registration
Ready to register? Call 310-243-3741
Have questions about the program? Call 310-243-2075 (M-F) or email learn@csudh.edu.
Out of work and need training? This program is approved for funding through the Workforce Investment and Opportunity Act. Visit the America's Job Center website for more information.
---
California State University Dominguez Hills provides the following information for its online and distance learning students in compliance with State Authorization information & Consumer Complaints federal Title IV regulation. Federal law [Section668.43(b)] requires all institutions must disclose to all students or prospective students the complaint agency in all states where students reside. If a student has a complaint or concern, information on how to contact a state agency and register a complaint, can be found at the following website: http://www.calstate.edu/AcadAff/state-regulatory-authorizations/index.shtml.