Liberal Studies, SCC 540
Preparing well-rounded future elementary school teachers.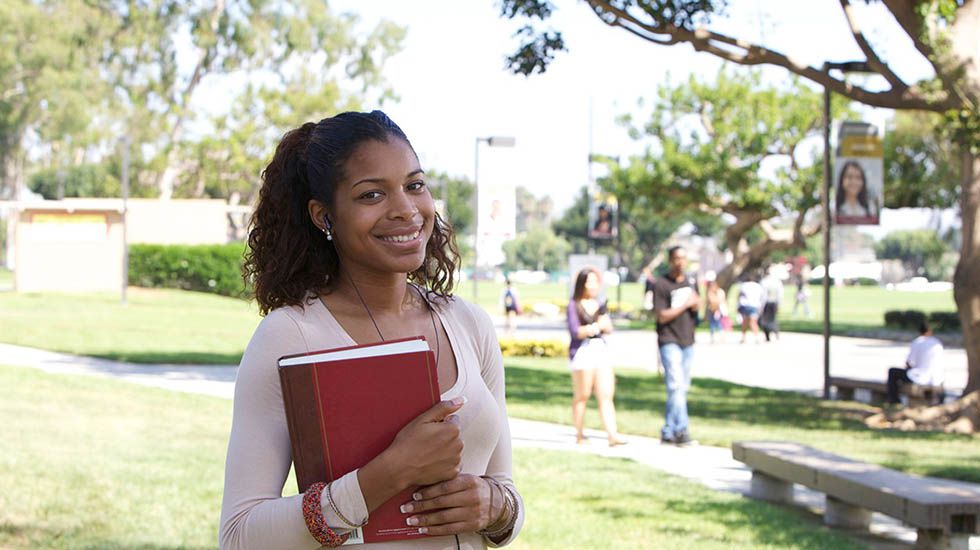 An interdisciplinary program, Liberal Studies at CSUDH provides a broad-based, well-rounded education for students aspiring to become elementary and special education school teachers. The Liberal Studies degree from CSUDH provides an excellent entry into our Teacher Education and Special Education Programs so students can earn preliminary teaching credentials that are required by California public schools.
Features of the Liberal Studies Degree
Balanced Learning
The Liberal Studies curriculum covers a broad spectrum of liberal arts and sciences to give future teachers a solid foundation of knowledge and ideas to use in diverse Multiple Subject classrooms.
Education for the Urban Teacher
CSUDH's Liberal Studies Program is designed to prepare future elementary school teachers for the challenges and rewards of teaching in our communities' highly diverse urban public schools.
Concentrated Studies
Students pursue concentrated studies in an approved Option within the Liberal Studies Program. This allows them to add more specialized knowledge in a particular area to their well-rounded liberal education.
Path to Credential
Students emerge from the Liberal Studies Program well prepared to pass the CSET (California Subject Examinations for Teachers) in order to enter Teacher Education or Special Education Programs and complete preliminary teaching credentials in order to teach in California public schools.
To learn more about this program, including how to apply, please contact the Liberal Studies Office at (310) 243-3832 or email lbs@csudh.edu.
Office Hours
Monday through Friday 8:00am-12:00pm and 1:00pm -5:00pm