HOW TO ENROLL INTO THE DSP CANVAS COURSE
The Fall 2023: Directed Self-Placement Survey (DSP) is set up for self-enrollment on Canvas.
Instructions
Sign into Canvas using your CSUDH username and password. After signing in, the course will display an option to enroll into the course: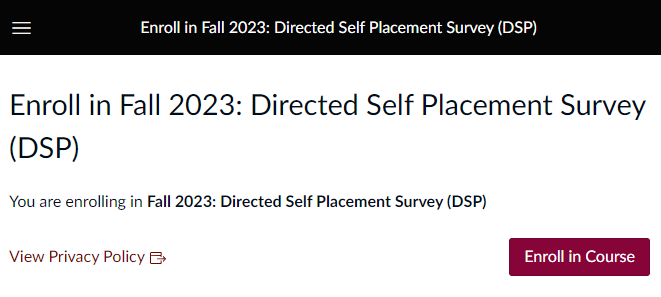 Click "Enroll in Course" and begin the DSP survey.