Before you begin
This will be a quick tutorial on accessing CSULearn to take any training you may have been assigned to take by CSUDH. A few tips before you start, please make sure you have these before you start:
CSUDH username
Your Password
Firefox or Google Chrome Web Browser
If you are missing one of this things, please contact CSUDH I.T.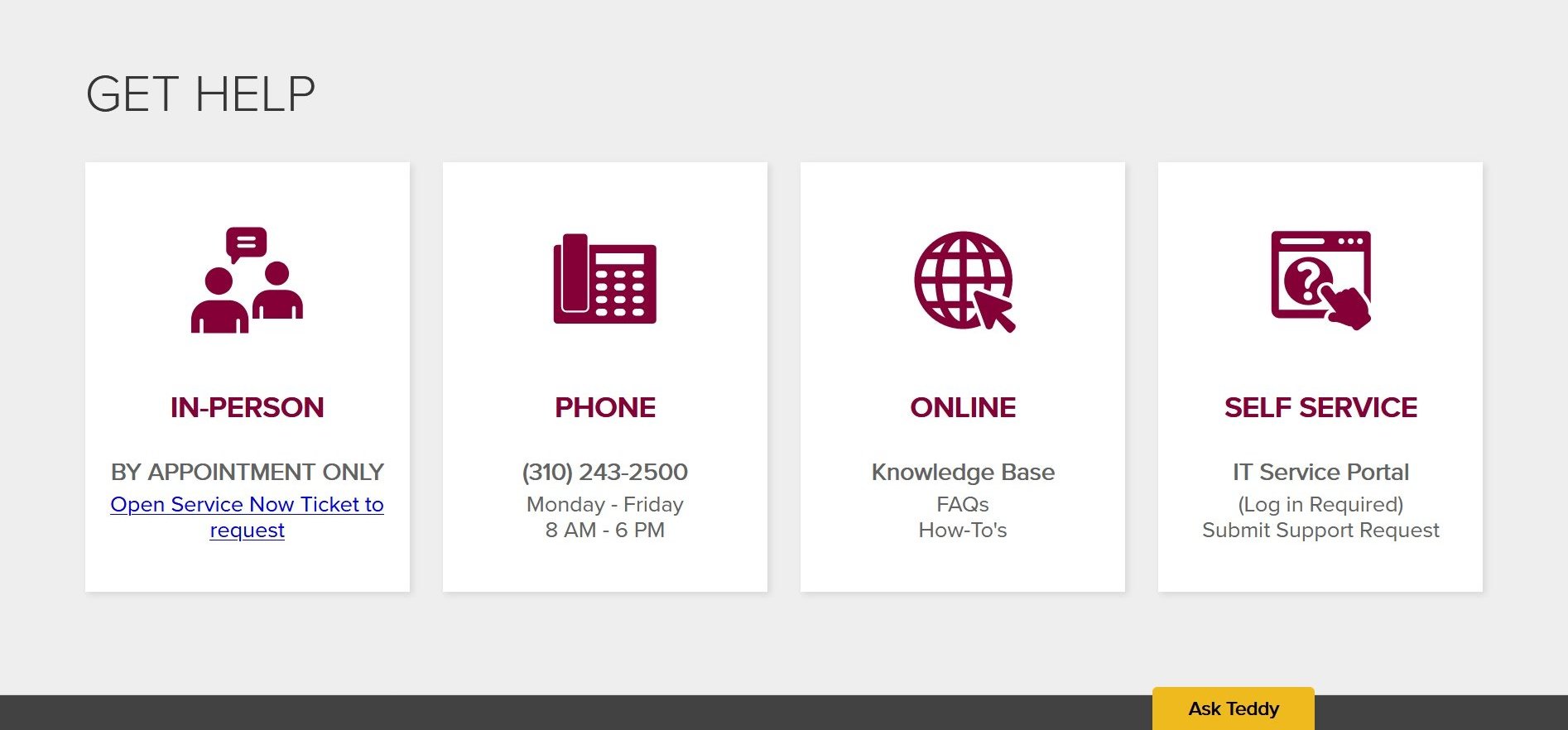 Sign In Page
Once on the MyCSUDH page, launch the CSULearn through the launchpad (Find the Blue Arrow Below)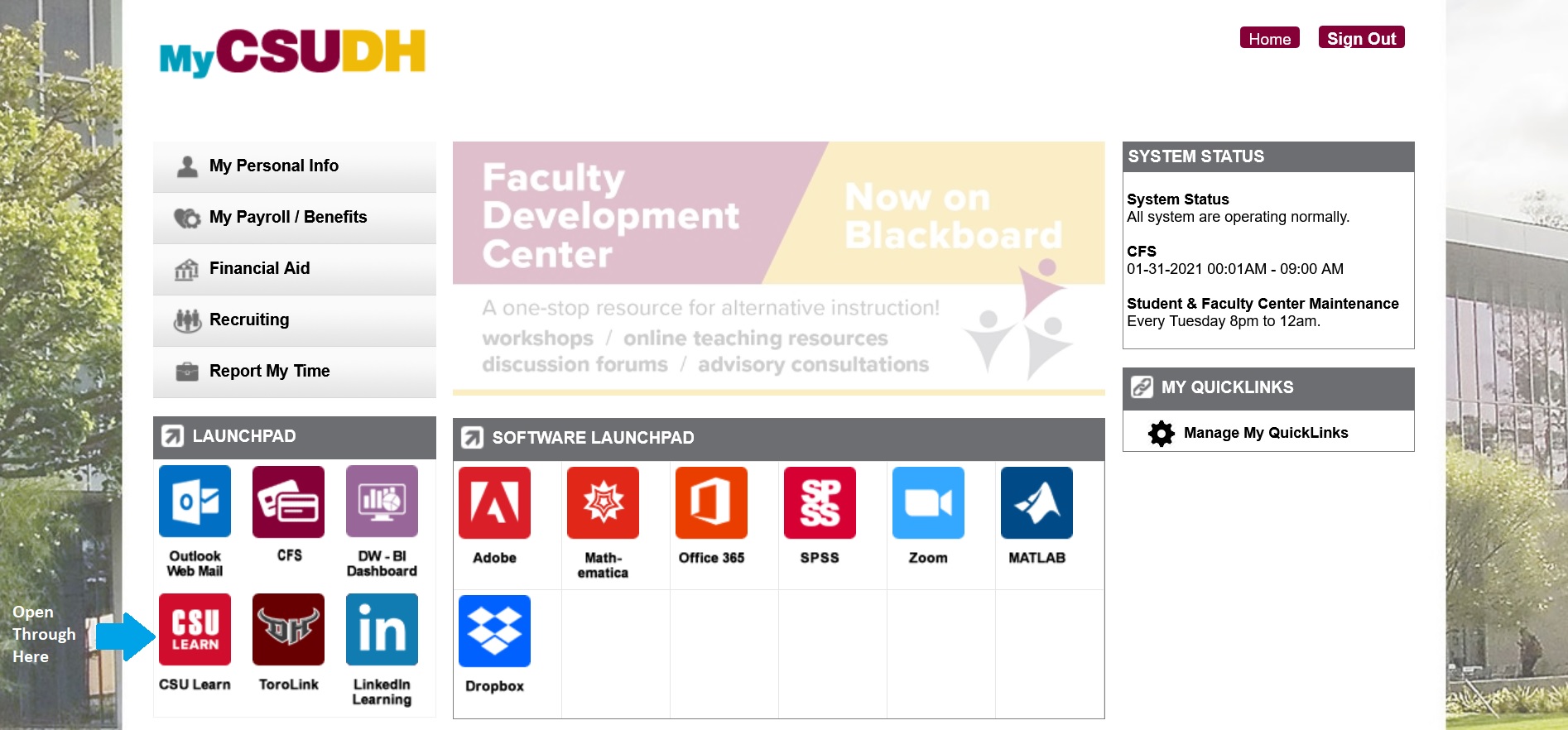 CSULearn Main Page
Self - This is where you will access most of the items that you will use.
My Team - The Manager Dashboard is only available with manager access.
Library - If you are looking for courses related to your field you will search for them here.

If know what course to take you may search the course through here too.
A course code name will typically look like this CSUDH-CURRIC-XXXXXXXX

Administration - You will find quick links in here also, however, there are additional management systems that need managerial level to be accessed.
CSULearn Quick Links
What you will primarily need to access will be under Quick Links.
Notifications - When assigned a course/training you will get message through here and your CSUDH email. 
Training Transcript - Once you have completed a course your grade will be recording here.

The system does on occasion not recognize you have completed the course, if this happens, there are ways to resolve it the matter:

One is to Print Screen your screen and save it on your computer for your records and email to Chemical Hygiene Officer.
Additionally, you can click on the diploma found next the course name located in Training Transcript (2), export the file and email it to the Chemical Hygiene Officer.

Playlists - The courses/trainings you will have to re-certify you can go ahead saved them on your playlists

If you happen to find other courses in the Library you may want to take, you may place these your playlist (s) too.
*If you need to send proof of a SAFETY course/training that you passed. but the system does recognize. You may contact the campus Chemical Hygiene Officer at rmagallanes@csudh.edu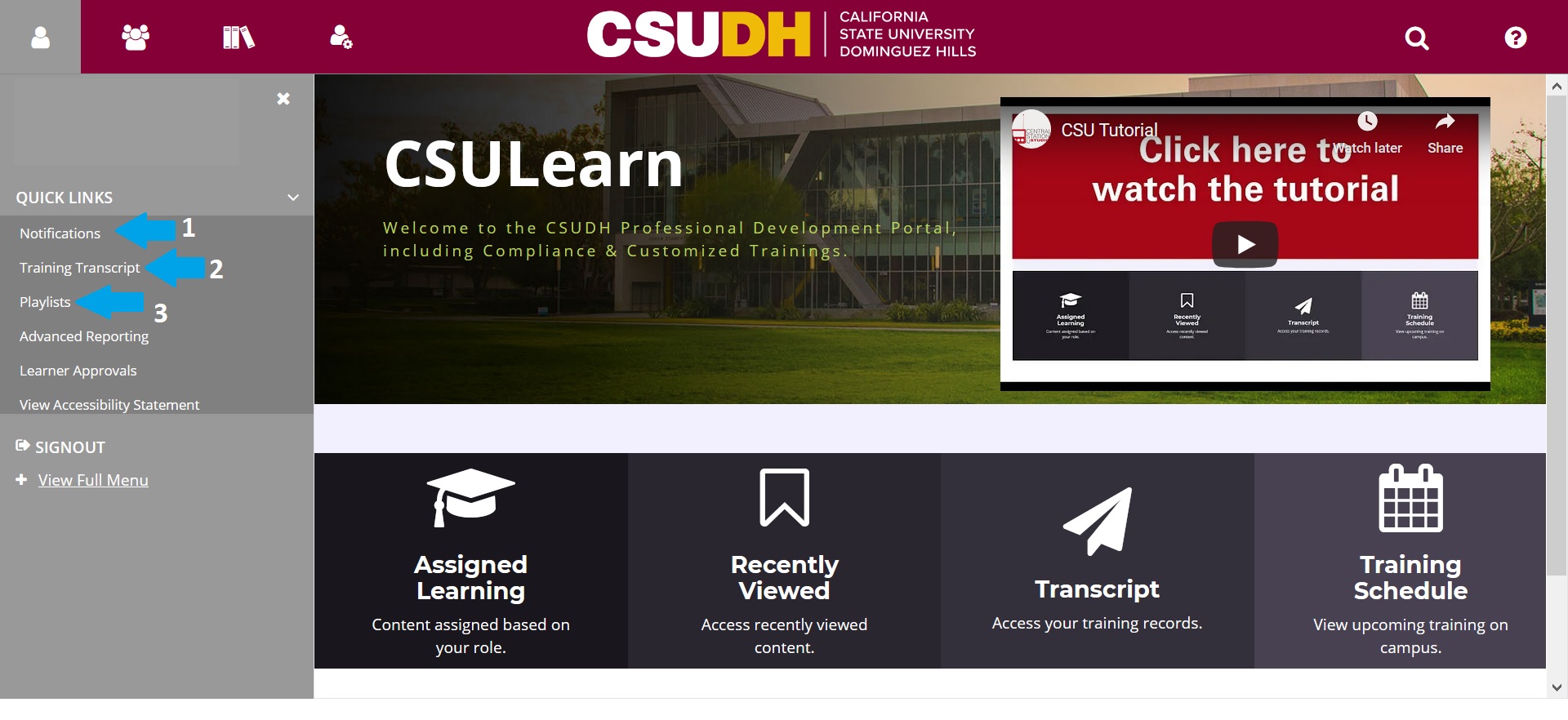 CSULearn Notifications
Aside from getting a message to your CSUDH email address about completing a course/training assigned to you. You may also check for yourself what trainings have been assigned to you through your notifications. As of right now, these are some of the courses/trainings assigned to everybody at CSUDH:
Injury Illness Prevention Program
Title IX
COVID-19 (currently)
CSULearn Search
You may search a specific course/training through here. If interested in taking other courses related to your position you may do so through here.
All you need is the course code CSUDH-CURRIC-XXXXXXXX