lynda.com Online Training
What is lynda.com?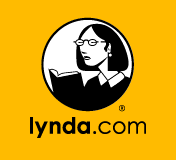 Lynda.com, a LinkedIn Company, is a leading online learning company that contains thousands of training videos and tutorials covering a wide variety of business, creative, and technology subjects.  Access the lynda.com library 24/7 -- even from your iPhone, iPad, Android device or mobile phone -- and watch entire courses or single tutorial videos as you need them.  

CSU Dominguez Hills  students, faculty, and staff members can take full advantage of an entire library of Lynda.com material at no-cost.  
Click here for a full list of Lynda.com training topics. You can also search by Subject, Software, or course Author by selecting the corresponding tabs on the lynda.com home page as displayed below.
---
How to Access Lynda.com @ CSUDH
You can also access Lynda.com through the MyCSUDH campus portal
Log on to the MyCSUDH campus portal.

In the Launchpad, click on the lynda.com icon.

Enter your campus username and password on the CSUDH Authentication Service page.  Click Login.

You are now logged on to the lynda.com Online Training Library.
---
Logging into Lynda.com (CSUDH How-to Video)
---
Finding Content on Lynda.com
You can search for topics on lynda.com in several ways. Click HERE to watch a helpful video about ways to find content on lynda.com.
Search:

 

The search bar at the top of the screen allows you to search by keyword, subject, author, title and more.


Browse:

 

Click on the "Library" link at the top of the screen to browse by topic.


Playlists:

 

You can create and share playlists or visit the

 

lynda.com Playlist Center

 

to find curated playlists compiled by lynda.com experts.
---
iPad Instructions
Click here for instructions on how to log in to lynda.com from your iPad.