lynda.com Online Training
What is lynda.com?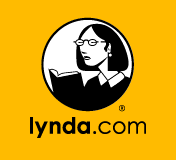 lynda.com is an online training library that contains thousands of training videos and tutorials covering a wide variety of software, technology and business related topics.  CSU Dominguez Hills  students, faculty, and staff members can take full advantage of an entire library of lynda.com material at no-cost.  Click here for a full list of lynda.com training topics. You can also search by Subject, Software, or course Author by selecting the corresponding tabs on the lynda.com home page as displayed below.
---
How to access lynda.com online training
You can also access lynda.com through the MyCSUDH campus portal
Log on to the MyCSUDH campus portal.
Click on "Login to: lynda.com" under the heading of "Information Technology Services".
Enter your campus username and password on the CSUDH Authentication Service page.  Click Login.
You are now logged on to the lynda.com Online Training Library.
---
Logging into lynda.com (CSUDH video how-to)
Watch the following CSUDH IT Training video on how to login to lynda.com

---
iPad Instructions

Click here for instructions on how to log in to lynda.com from your iPad.
---
lynda.com links:
Following are several resources to help you keep up to date with the latest lynda.com Online Training Library® (OTL) offerings: