lynda.com FAQs
Question: I am a current faculty/staff employee, however can not access lynda.com.  What should I do?
Answer: If your contract has been recently renewed or if you are a recent hire, please wait up to 6 weeks for all paperwork to be processed and then try again.
---
Question: How do I access lynda.com Online Training from my iPad?
Step 1:
On your home screen, locate and open the lynda.com app:  



If you need to install the lynda.com app onto your iPad, please download it from the App Store: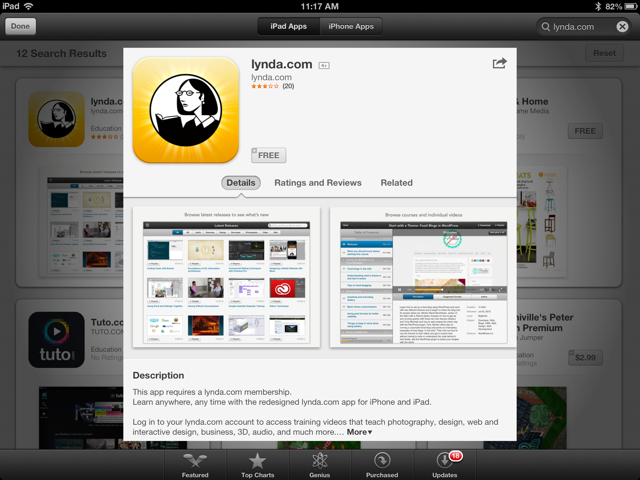 Step 2:
Select the Web Portal Access option.
Enter csudh.edu in the URL field.  Select Go.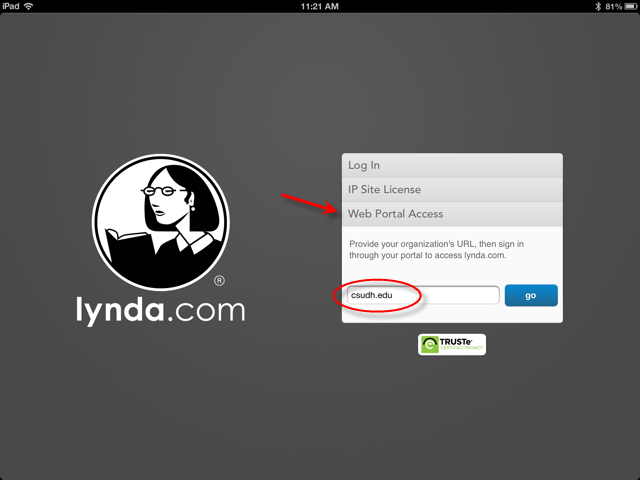 Step 3:
Enter your campus username and password.  Select Login.
Step 4:
Welcome to lynda.com!
There are numerous ways you can browse training topics:
Select a topic from the list at the top of the page
Type the topic into the search field in the upper right corner of the page
Click on the expansion icon in the upper left to search by Subject, Software or Author

From here, you can also view My Courses and Downloads.
From here, you can also access Support and Feedback or Log Out.