IMS - Audio-Visual Equipment Request
Equipment requests must be done 24 hours in advance prior to the delivery date!
The IMS Audio & Visual Equipment request form has moved to: https://csudh.service-now.com/
It is located under Faculty Support > Smart Classrooms > Request AV Equipment (see screenshots below).
Screenshot 1: On ServiceNow user home page, click on Smart Classrooms under Faculty Support section.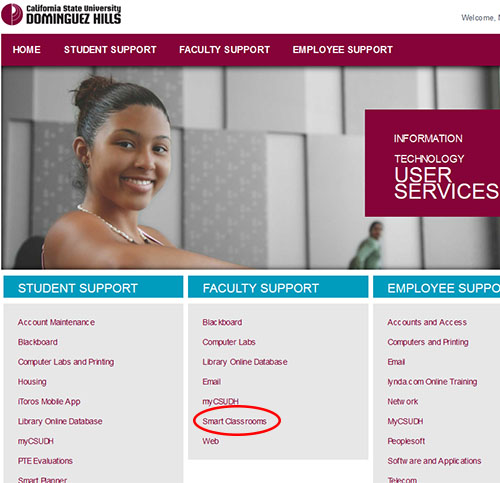 Screenshot 2: Choose Request AV Equipment under the Smart Classrooms list