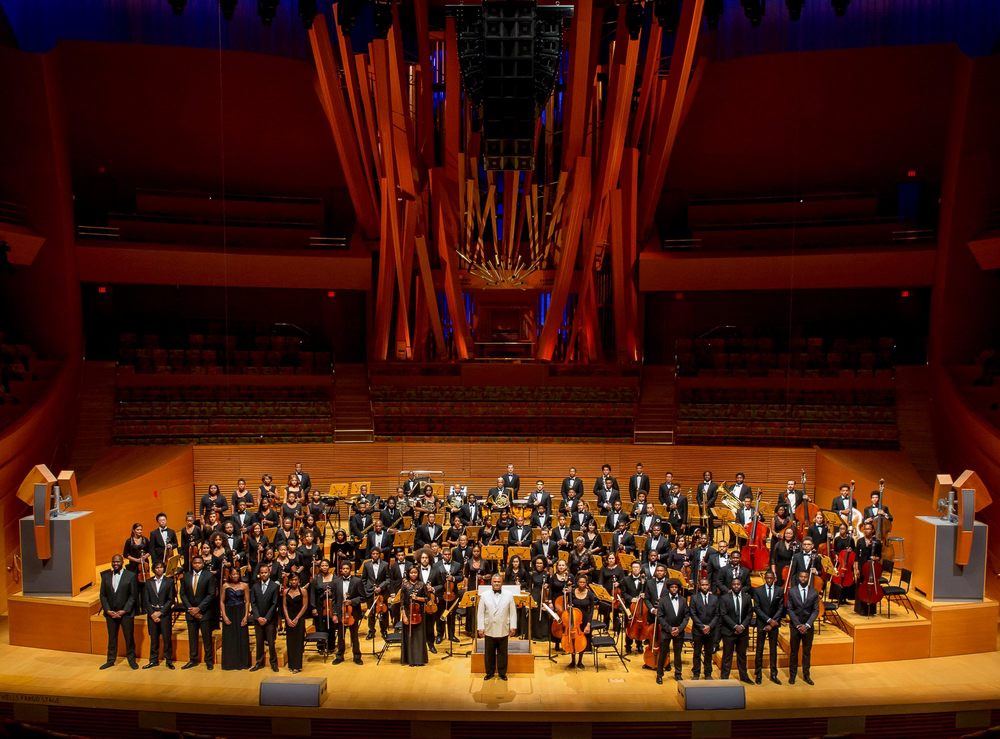 Music students attending CSUDH who are interested in gaining valuable experience playing with a symphony orchestra should enroll in Orchestra (MUS 176-276-376-476). The Department of Music has a partnership with the Inner City Youth Orchestra Los Angeles (ICYOLA) that allows students registered for Orchestra to automatically join, rehearse, and perform with ICYOLA.
Performances take place in various venues including Walt Disney Concert Hall, the Dorothy Chandler Pavilion, and the University Theater (UT).
About ICYOLA
The Inner City Youth Orchestra of Los Angeles (ICYOLA) is the largest majority African American orchestra in the country. Founded in 2009, ICYOLA is a California 501(c)(3) nonprofit corporation that transforms the lives and minds of young people in Inner City Los Angeles through high quality music education. It teaches inner city youth the great music of the world, and provides opportunities for them to perform that music in the most magnificent settings of our community. It prepares its members for advanced study and high caliber success in music and otherwise, and instills the ancillary benefits that music instruction provides: problem solving skills, critical thinking, self-reliance, self-confidence, self-discipline, and the crystallization and pursuit of meaningful purpose.
Visit the ICYOLA website here. 
Artistic Director, ICYOLA and CSUDH Director of Special Ensembles Charles "Chuck" Dickerson.