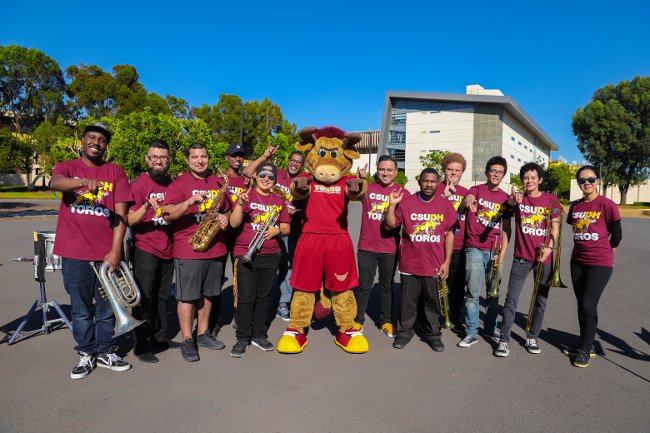 The CSUDH Pep Band is a new group made up of student musicians of all majors, not just from the Department of Music. The Pep Band performs at a variety of university events including athletic and ceremonial. This is the perfect group for a CSUDH student who played in high school band to continue their musical activities. 
Enroll in MUS 173-02, 273-02, 373-02, or 473-02 (1 unit). Meets Tuesdays and Thursdays from 4-5:15PM
Pep Band Director
Dr. Chika Inoue
To join the band please end a short statement describing your musical experience and the instrument that you play to Dr. Inoue at cinoue@csudh.edu.