Wind, Brass, and Percussion students at CSUDH have unique opportunities within this boutique department to not only perform in several ensembles, but to study with world-class faculty, and participate in individually formed chamber music groups for winds in varying combinations. Students study privately with their studio teacher as well as participate in weekly Woodwind Repertoire Class, where varying topics on performance are discussed, guest artists hold masterclasses, and students perform regularly for their peers and the woodwind faculty. Wind Students also enroll and perform in the CSUDH Wind Ensemble. Wind, Brass, and Percussion students declare a degree option (Performance, Music Education, General Music) and complete that course path and the accompanying performance standards in their applied area. Audition information is available: https://www.csudh.edu/music/audition-placement/.
Faculty
Dr. Rik Noyce(Supervisor of Winds, Brass, and Percussion, Applied Flute and Oboe)
Dr. Chika Inoue (Classical Saxophone)
Michael Davis (Trumpet)
Gregory Robinson (Low Brass)
Joseph Mitchell (Percussion)
Shirley Yamamoto (Flute)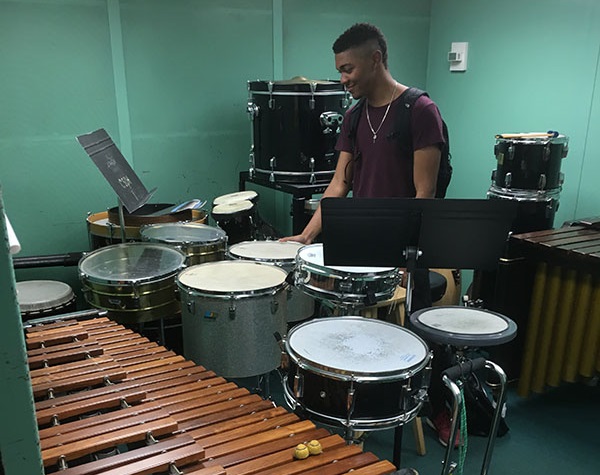 University Wind Ensemble
The CSUDH Wind Ensemble is open to any wind, brass, or percussion player. Placement auditions happen at the beginning of the semester to determine seating position within the ensemble. Weekly rehearsals introduce students to the standard wind ensemble and band repertoire, develop abilities in ensemble playing, and culminate in live concert performances on campus and off.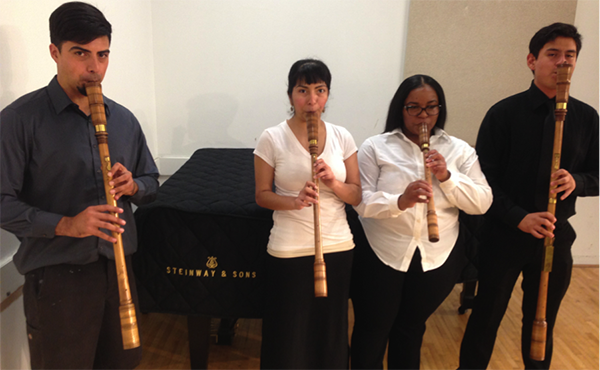 Early Music Collegium Recorder Consort
The Recorder Consort is an integral, core group within the larger Early Music Collegium. Wind players are encouraged to become part of the consort. Weekly rehearsals and faculty coachings teach and develop understanding and proficiency on any number of the instruments in the recorder family. CSUDH is one of the few universities in the Los Angeles area to own a quartet of Medieval cornamuse, allowing dedicated and proficient students to have the opportunity to develop skills and perform as part of this unique consort as well.

Chamber Music
CSUDH Chamber Music allows Wind, Brass, and Percussion students to form and coach various groups culminating in a public performance each semester. Mixed ensembles of winds, voice, guitar, piano, and percussion are possible. Students coach weekly with Altus Flutes Performing Artist, recitalist, and chamber musician, Dr. Rik Noyce.