---
---
Welcome to the
Occupational Therapy Department
Special Feature
The CSUDH Entry-level OTD Program (WSCUC and ACOTE candidacy approved) will start Summer 2023.  See program details on the OTD Program tab. For inquiries, email otprogram@csudh.edu.
The Occupational Therapy (OT) Program at CSUDH started off with a degree in Bachelor of Science (BS), which was awarded accreditation status by the Accreditation Council for Occupational Therapy Accreditation (ACOTE) in 1998. The BSOT transitioned to an entirely new entry-level Master of Science in Occupational Therapy (MSOT) in 2004 with accreditation awarded by ACOTE in 2006. Since then, the MSOT Program has grown from the first graduating class of 23 in 2007 to more recent graduating cohorts of approximately 66-69 per year. Overall, the continued growth of the OT Program displays how the department is valued by the University as well as supported by our community and clinical affiliates. In 2019, the passing of AB 829 into law allowed our department to further expand and make accessible advanced education in occupational therapy at the doctoral level.
We are very proud of our program curriculum and confident that it will provide a great foundation for occupational therapy professional competence and success. Through a team effort, the occupational therapy department faculty, students, and staff strive for the highest level of achievement. Together, we are quite enthusiastic about being a part of our student's journey toward becoming occupational therapy practitioners and leaders aligned with the following department mission, core values, and commitment to diversity, equity, and inclusion.
Mission: We educate and prepare students on best practices, scholarship, research, advocacy, and innovation to address the complex human needs of health, wellness, restoration, and adaptation for optimal life engagement throughout the lifespan. We prioritize building collaborative communities, diversifying the profession, and facilitating a culture of service to all populations.
Core Values:
Advocacy We emphasize educating students in advocating on behalf of all whom we serve to receive the highest quality service relative to the needs of individuals, populations, and policies.
Altruism We invest in the welfare of others to improve the lived experience of those we serve.
Collaboration We seek partnerships across the university, within the occupational therapy profession, in our local communities, and globally to expand opportunities for our students, staff, and faculty.
Compassion We respond to the actions and context around us with an understanding that we can support others and learn from a moment in time for the long-term well-being of all.
Confidence & Competence We value balanced self-reflection to leverage our strengths in service to others and in developing our existing practice and potential.
Courage We value informed risk-taking for the evolution of our practice in service to society.
Ethics We are accountable to uphold the ethical principles of the profession.
Inclusion We welcome all individuals and perspectives to inform our understanding of human occupation.
Justice We believe in fair and equitable opportunities to live healthy and satisfying lives. We provide fair and just opportunities for all students.
Leadership We develop leaders who will advocate on behalf of individuals and populations.
Mutual Respect We choose to act in a manner that supports the best interests and well-being of all in our department, our university, and the communities we serve.
Diversity, Equity, and Inclusion:
The University is committed to equity, diversity, and social justice. The Department of Occupational Therapy seeks to promote health equity and resist systemic and medical racism by preparing students from diverse backgrounds and perspectives to provide equitable services at all levels: individual, organizational, community, and societal. The curriculum aspires to promote population health and anti-racist education and practices. This includes topics, materials, activities, and clinical case methods that embrace diversity in all forms, such as: race, ethnicity, culture, age, gender, sexuality, education, occupation, socioeconomic status, personality, physical appearance, body function, diagnosis, intellect, or mental health status.
Again, on behalf of the university administration, occupational therapy faculty, students, and staff, welcome to California State University Dominguez Hills!
With warmest regards from the entire Toro Nation,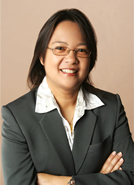 Terry Peralta-Catipon, PhD, OTR/L
     Chair, Occupational Therapy Department
MSOT Information Printable Sheets 
If you are interested in becoming an OT but have not made your decision, this is the Information Session for you. Come and learn about the CSUDH Occupational Therapy program and what it means to be an Occupational Therapist. RSVP is required.  Go to the "MSOT and OTD Information Sessions" link and email otprogram@csudh.edu

Your gift helps us provide the resources we need to ensure the finest quality of education for our students. Thank you for supporting our mission! To make a gift online, please visit our donation page by clicking here
Important Links:
(NOTE:  Fees are subject to change.)
The CSUDH MSOT program is accredited by the Accreditation Council for Occupational Therapy Education (ACOTE) of the American Occupational Therapy Association (AOTA), located at 6116 Executive Boulevard, Suite 200, North Bethesda, MD 20852-4929. ACOTE's telephone number, c/o AOTA, is 301-652-AOTA.
The CSUDH OTD program is a candidate for accreditation by the Accreditation Council for Occupational Therapy Education (ACOTE) of the American Occupational Therapy Association (AOTA), located at 6116 Executive Boulevard, Suite 200, North Bethesda, MD 20852-4929. ACOTE's telephone number, c/o AOTA, is 301-652-AOTA.  
Link to ACOTE website: www.acoteonline.org
Eligible program graduates may apply for certification through the National Board for Certification in Occupational Therapy.