Welcome to California State University, Dominguez Hills!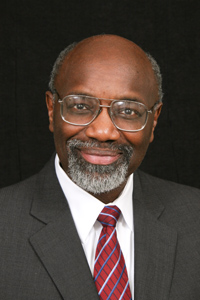 Thank you for your interest in CSU Dominguez Hills. Whether you are already a student, a potential student, parent or potential parent, or local community member, I encourage you to further explore our website to learn more about the campus and to contact the department listed  if you have questions or would like additional information regarding a particular area. If you have not already done so, I also encourage you to consider taking a tour of the campus, which can be arranged via Outreach and Information Services.
I am deeply honored to serve as president of CSU Dominguez Hills, and am enthusiastic about working with the faculty and staff at this outstanding and diverse institution.

CSUDH has much to be proud of: strong faculty and staff; an exceptional student body; and a community that recognizes our campus as a vital educational, economic, and cultural resource for the South Bay.

Student success is our highest priority – we offer a strong selection of academic programs reflecting today's high-demand fields, knowledgeable faculty, and a convenient location in beautiful Southern California. Our highly qualified faculty and staff offer programs that help students reach their goals. We create opportunities in and out of the classroom for students, faculty and staff to work and learn together, promoting a student-centered atmosphere. We are proud that our diverse demographics reflect those of the communities we serve and our students gain knowledge and skills that prepare them to live and work in a multicultural, global world.

As a public state university, we are continually committed to transforming the lives of our region's citizens and the South Bay region is justifiably proud of their University. I serve here with a respectful sense of stewardship and am excited to be part of the CSU Dominguez Hills community that is dedicated, caring and focused on excellence.

We have over 81,555 alumni, of whom 67% live and work within 25 miles from campus, establishing a strong CSUDH presence throughout the South Bay. The University plays a major role in the region's economy -- a recent economic impact study revealed CSU Dominguez Hills generates a total impact of $328 million annually in the South Bay.

Like all CSUs, recent state budget reductions have had a dramatic impact on our campus and students and we continue to confront our share of challenges. Nevertheless, we are committed to continuing to find ways to invest in programs, services, and technology and classroom infrastructure necessary to further enhance student graduation and success.

Engaged communication with faculty, staff, students, and community members, collaborative problem-solving, and an unwavering focus on what is best for our students are key principles of my presidency. I look forward to continuing to engage with campus constituents to expand the University's intellectual and creative horizons and to continue to build and grow a vibrant campus community.

Thank you again for visiting our webpage. I look forward to seeing you in person on campus in the near future.


Dr. Willie J. Hagan
President