Registration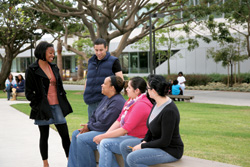 Ready to register? We've listed the steps below to make the process as easy as possible for you. If you have any questions, save time and check out our FAQs or call our Registration Helpline at (310) 243-3645. We're here to help!
Important Note: Registering early does not mean paying early. All students who register have the same payment due date. After that, any student who registers must pay at the time of registration. For payment deadlines, click here. So, register early for the best selection of classes.
Before Registering
Get ready. Here's everything you need to know to prep for registration.
Registering For Classes
You've done your homework. Now go register for classes.
[Get Adobe Acrobat Reader Free here.]
Finishing Your Registration
Pay up. And tie up those loose ends.