Roberto Cordero
Roberto Cordero is a 3rd year at California State University, Dominguez Hills, majoring in cellular and molecular biology. Captured by everything animal and nature, he hopes to conduct research focusing on animal behavior and/or physiology. His interest in animals manifested at a young age by watching shows such as Zoboomafoo and taking trips to the zoo. Growing up he had many companions like birds, snakes, lizards, frogs, and more which taught him that there is still much to learn about animals. He is currently working under Dr. McCauley, where the primary mission is to look into metabolites from marine bacteria for potential drug development. When he receives a Ph.D. in ecology and evolutionary biology, he will continue to conduct research as a wildlife biologist. If he is not in front of a laptop doing schoolwork, you will usually find him playing video games, catching up on shows, or going on a hike.
Victoria Espeso
Victoria Espeso is a 4th year student at California State University Dominguez Hills, graduating in the spring of 2023, with a bachelor's of science in Cellular and Molecular Biology. Victoria first became interested in biology as a freshman in high school and was specifically interested in the field of genetics. After completing her undergraduate degree she is interested in pursuing a Ph.D. in the field of genetics and eventually her goal is to become a professor at a university. She is currently working with in a genetics lab with Dr. Tecle as a research assistant. In her free time, she enjoys reading, and spending time with her husband and dog.
Melissa Estrada
Melissa Estrada is a junior at California State University Dominguez Hills, who is graduating in the Spring of 2024. She is majoring in Biochemistry and is interested in pursuing a Ph.D. in animal behavioral. Her interest in research began when she learned that the products created by nature were proved to be impactful. She is currently working in Dr. McCauley's lab which is focused on identifying fungal natural products that exhibit cytotoxic activity towards a brain cancer cell line. In her free time, she likes to watch TV show reruns, exploring new places, and going to concerts.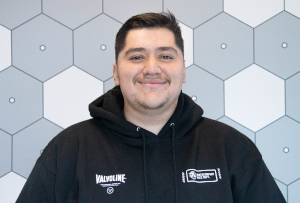 Jeffrey Ocampo
Jeffrey Ocampo is a 4th year student at California State University Dominguez Hills, graduating in the spring of 2023. Jeffrey is pursuing a Bachelors of Science in Biochemistry, and has found an interest in biomedical research while working under the mentorship of Dr. Erin McCauley's lab. With both his parents migrating from Mexico and raising a family of nine, getting an education was always important to him. During his time in high school, he selected a chemistry class and took a liking to the material, from there decided to enroll at CSUDH as a chemistry major and later switched to biochemistry. As time went on at the university he met new people who were a part of the RISE program and that motivated him to look at a career in research. He is now working alongside Dr. McCauley in identifying fungal natural products to treat cancer cell lines. In his time doing research and learning more about natural products has inspired him to find a career in research and pursue a Ph.D. in Biomedical Sciences, with the new knowledge gained from his time in the RISE program at CSUDH. In his free time, he enjoys playing video games, catching up on TV shows, and spending time with friends.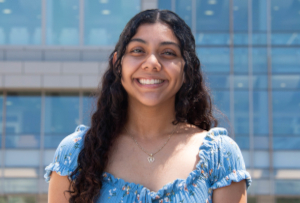 Brianna Orantes
Brianna Orantes has always been intrigued by learning how living organisms work. As a third-year microbiology student, she is fascinated by microorganisms and bacteria. Brianna aspires to earn a Ph.D. in microbiology and continue to become an immunologist, working for large pharmaceutical companies doing research in vaccine development. The intrigue in the field is to be a part of these great discoveries which can help society move forward without any fears.
A strong motivation for Brianna's career goals is being an underrepresented minority and a first-generation student. As a Salvadoran woman, she wants to inspire others and make a difference in society and be a part of a new generation that can learn to accommodate change. Currently, Brianna is a part of Dr. Wang's Zebrafish research where her focus is on skin development and their interactions with touch-sensing neurons. Zebrafish are similar to humans at a molecular level and because of this, they are suitable for investigation. In Brianna's spare time, she enjoys painting and spending time with my family and friends.
Isabel Parada
Isabel Parada is a junior at California State University, Dominguez Hills majoring in Biology with a focus on Ecology and Environmental Biology. She enjoys nature and is curious as to why plants behave the way they do. She works in the laboratory as a research assistant with Dr. Theiss studying the evolution of Oenothera (evening primrose). She is organizing seeds to germinate and grow plants to perform breeding system analysis this spring/summer. From this experience, she has gained numerous computer and laboratory skills to further help push her career. Isabel hopes to pursue a Ph.D. in forestry ecology to further her interest in biodiversity and to manage and conserve trees. In her spare time, she likes to go camping, try new foods, and go on long car rides.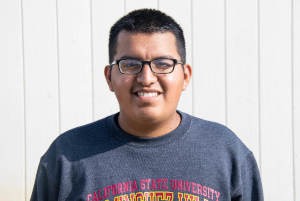 Joshua Quiran
Joshua Quiran is a junior at California State University, Dominguez Hills and is majoring in Microbiology. He is expected to graduate spring 2023. He has always been interested in the study of diseases and how to cure them. He is currently at the Lundquist Institute with Dr. Ibrahim, Professor of Medicine at David Geffen School of Medicine at UCLA and Infectious Disease, at Harbor-UCLA Medical Center. The focus of the current research is on advancing the understanding of the pathogenic mechanisms and virulence factors of fungal and bacterial infections, and on translating this knowledge into novel immunotherapeutic strategies to combat infectious diseases. Joshua is currently assisting in research testing the effectiveness of antifungal medication. He currently wishes to pursue a PhD in virology.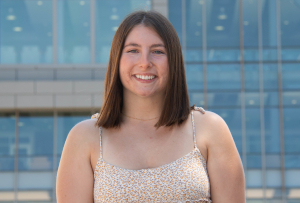 Jessica Sklar
Jessica Sklar is a third year, Presidential Scholar, majoring in Environmental and Ecology Biology. She works in Dr. Wang's lab where she focuses on how zebrafish fecal microbiome are impacted from microplastic ingestion. After graduating, Jessica plans to get a Ph.D. in marine biology following her love and passion for the environment, ocean, and animals. When not at school or doing research, Jessica enjoys going to the beach and going on hikes. She also a huge animal lover, so she is am always with my dogs or taking care of my new litter of foster kittens!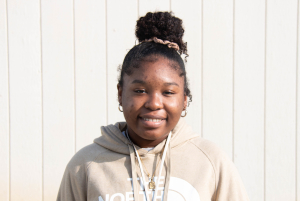 Shaz Sutherland
Shaz Sutherland is currently a junior majoring in Biochemistry at California State University, Dominguez Hills. She was born in California, but after nineteen days old resided in Belize. After attaining her Associates Degree in Biology and Chemistry with honours from St. John's College in Belize, she decided to further her studies in California. She became fascinated with both Biology and Chemistry, especially when she took a human health and disease course at the associates level; the general sheer amount of diseases she was exposed to in that course influenced her to continue majoring in Biochemistry at the undergrad level. Shaz became so amazed at finding answers to treating and or curing these diseases. California State University, Dominguez Hills now presents a grandeur of excitement with the opportunity for Shaz to plunge into a variety of research with respective mentors in the RISE Program. Her goal is to use experimental techniques to develop treatments and perhaps cures for different diseases. In her free time, she likes watching new TV series/ movies on Netflix, and going to the beach.