Welcome to Student Information Services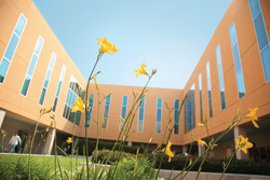 The Department of Student Information Services is responsible for supporting all Student Systems within the Division of Enrollment Management and Student Affairs.
We identify, track and solve issues found within these systems; coordinate new releases and updates to the system; provide user support and training for various areas; and promote the strategic use of information and technology resources. We are the liaison with Academic Affairs and PeopleSoft issues. Additionally, we serve as the starting point for all user requested reports and data needs. We are responsible for participating in the review and definition of programming problems; recommending Student Information Systems solutions; development of various computer system projects; developing new technology; testing and modifying systems; providing documentation of business procedures; preparing specifications for report development; preparing ad hoc reports and training documents; and assisting with maintaining data integrity.