What is Toro Link?
Toro Link is the CSUDH centralized platform for student involvement and leadership opportunities. Toro Link provides a streamlined way for students to engage in CSUDH co-curricular experiences and for departments to document organizational information, event promotion, marketing, RSVPs and check-in.
Who can use Toro Link?
Toro Link is a CSUDH campus-wide platform for all current students, faculty members and staff.  You can log-in at torolink.csudh.edu using your campus username and password.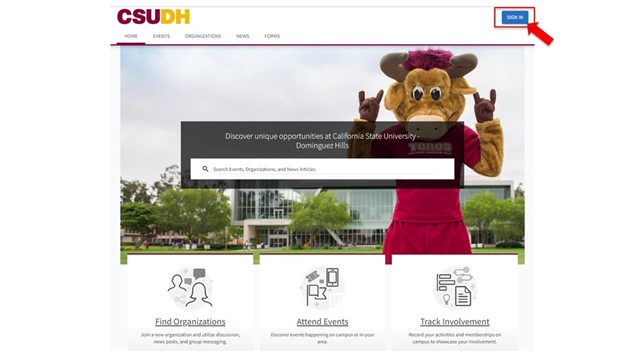 Why is Toro Link important?
Co-curricular experiences can help students create a network of support, develop career readiness skills, discover campus resources and build a sense of belonging. Toro Link provides a way for students to learn more about the various CSUDH student organizations and department opportunities in one site.
Toro Link Event Management and Check-In Training
Join us for a training session focused on event management, RSVP, mobile check-in, attendance download and event tags like #ToroHour. This training is geared for any professional staff or student assistant managing Toro Link events for a department.
Please note - All student club and organization leaders and advisors receive Toro Link training from the Office of Student Life.
To RSVP, please log-in at torolink.csudh.edu and search "Toro Link Training"
Friday, August 12                               10:00 am – 11:15 am               
Thursday, August 18                          2:00 pm – 3:15 pm                             
Wednesday, August 31                       12:00 pm – 1:15 pm   
CSUDH Department Support 
For questions, please feel free to contact Anna Liza Garcia, Division Engagement and Professional Development Director at algarcia@csudh.edu