View: Course Descriptions, Schedule/Costs | FAQs
---
    Find us on Facebook! CSUDH Technical Writing
    Connect on LinkedIn! Technical Writing Program at CSUDH CCPE
---
The Program
The online Technical Writing Certificate of Completion introduces students to the many aspects of contemporary technical writing practices and helps them develop the skills and confidence to communicate complex technical concepts simply and effectively.
ELIGIBILITY REQUIREMENTS
Students must have a command of the English language, and understand the basic principles of composition including grammar and sentence construction.
ONLINE INSTRUCTION
The program is taught asynchronously online. No campus attendance is required, and there are no set days and times for classes online.
Students will receive instructions as to how to establish their campus login credentials approximately 2-3 days after registering for a course. These credentials will enable students to login to CSUDH's learning management system via the MyCSUDH student portal. If you do not receive login information once you have registered, please contact the registration office at 310-243-3741, option 1.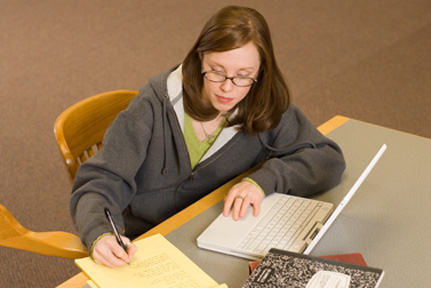 WHAT YOU WILL LEARN
Technical writing plays an extremely important role in the business field and high tech world. With increasing reliance on sophisticated technology, written technical instructions have become the primary paths to understanding complex procedures. Some of the concepts that students will learn include how to determine their audience, purpose and objectives for various documents; how to follow steps to successful technical writing; how to write collaboratively; how to write a procedures manual; and how to design the most common types of technical documents.
WHO SHOULD ATTEND
Career opportunities are found in the financial, industrial, construction, electronics, automotive, medical, computer, biomedical, healthcare, agricultural and petrochemical industries. Many engineers, scientists and technicians have increased their effectiveness through improvement of their technical writing skills. Individuals who are interested in becoming technical communicators, or those who are already in technical writing positions and would like to improve their skills.
ONLINE CONVENIENCE
California State University, Dominguez Hills online technical writing classes are convenient for people who live or work anywhere, including Los Angeles, Torrance, Long Beach, Carson, Compton, El Segundo, Palos Verdes, Manhattan Beach, Redondo Beach, Hermosa Beach, San Pedro, Hawthorne, Gardena, Lakewood, Paramount, Bellflower, Downey, Inglewood and other parts of the South Bay and Southern California.
California State University Dominguez Hills provides the following information for its online and distance learning students in compliance with State Authorization information & Consumer Complaints federal Title IV regulation. Federal law [Section668.43(b)] requires all institutions must disclose to all students or prospective students the complaint agency in all states where students reside. If a student has a complaint or concern, information on how to contact a state agency and register a complaint, can be found at the following website: http://www.calstate.edu/AcadAff/state-regulatory-authorizations