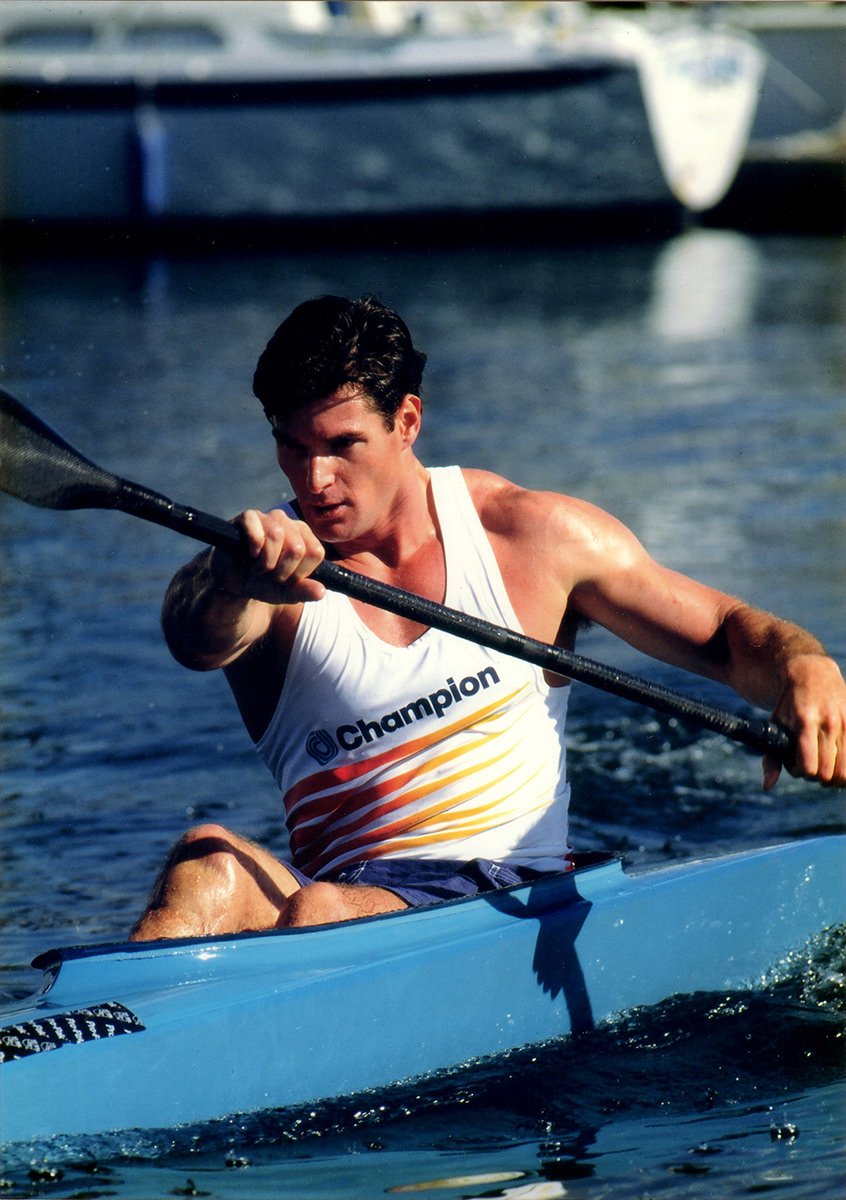 California State University at Dominguez Hills' OTIEC program is delighted to welcome accomplished two-time Olympic kayaker and former Team USA Flag Bearer Cliff Meidl as our official spokesperson for our OSHA Training Institute Education Center (OTIEC). He has an inspiring story of overcoming adversity that launched him to pursue a career in safety advocacy and to become an ambassador within the construction and occupational health & safety industries.
In 2014, Cliff successfully completed a total of seven OSHA Training courses in our CSUDH OTIEC program. As a result, he was awarded the Advanced Safety and Health Certificate.
As a competitor in both the 1996 and 2000 Olympic Games, Meidl received one of the highest honors for an Olympian. He was selected by his teammates to carry the USA flag into the Opening Ceremony at the Sydney Games. Nearly two billion viewers around the world were watching this young man from Manhattan Beach, California. Many of these viewers learned of Meidl's courageous rehabilitation and recovery from a tragic construction accident that occurred when he was just 20 years of age.
Meidl was operating a jackhammer and made contact with three live buried electrical cables sending nearly 30,000 volts of electricity through his body. The severe electrical shock stopped Meidl's heart as he experienced cardiac arrest. Fortunately, fast-acting first responders were able to save his life. Meidl also suffered severe electrical burns and exit wounds over fifteen percent of his body, but most of the damage was to both of his knees.
Meidl endured several medical procedures over the next fifteen months and it took three years for him to be able to walk unassisted. The accident disintegrated one-third of both of his knees and severely burned his back, head, and foot. In addition, the accident nearly forced the amputation of his legs.
Through this difficult process, Cliff Meidl discovered the raw power of determination, will, and self-belief. He would harness this vision and become the best that he could be. At first, Meidl turned to outrigger canoeing and kayaking as a part of his rehabilitation process. However, he learned that through hard work and determination anything can be possible.
After years of dedication to the sport of Olympic flat-water kayaking, Cliff began to make his dream of becoming an Olympian a reality. In 1995, Meidl won a gold, silver and bronze medal in his kayaking events at the U.S. Olympic Festival in Denver, which became a launching pad toward his ultimate dream of becoming an Olympian.
According to Dean J. Kim McNutt, "We are proud to have Cliff successfully complete his OSHA training with the College of Continuing and Professional Education. I look forward to having him serve as an ambassador for the OTIEC, discussing the importance of workplace safety."
by Thomas Mills
CSUDH OSHA Spokesperson Cliff Meidl at Pacific Coast Safety Fest