OSX 919 • OSHA 5039: Cal/OSHA Update for General Industry Outreach Trainers
| 2022 Dates | Times | Meetings | Meeting Type | Location | Reg. Deadline | Fee |
| --- | --- | --- | --- | --- | --- | --- |
| April 13 | 8:30am–5:00pm | 1 | Weekday | Online | April 9 | $275 |
| October 11 | 8:30am–5:00pm | 1 | Weekday | Online | October 7 | $275 |
Course Description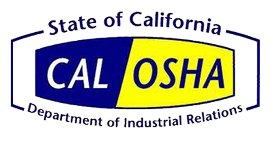 This course covers significant changes within Cal/OSHA Title 8 that affect general industry. Course topics include updates on the Cal/OSHA strategic plan, enforcement and consultation, procedural changes, and new & proposed Cal/OSHA Standards as they relate to general industry.
This course updates OSHA 5119: Cal/OSHA Standards for General Industry and continues the student's authorization to teach both the 10 and 30-hour Cal/OSHA General Industry Outreach Training Program, when taken within 6 months of the Update Course for Outreach Trainers (OSHA 503). Upon course completion students will have the ability to identify recent changes and updates to Cal/OSHA structure, general industry standards, and legal decisions affecting general industry.
Who Should Attend
General Industry Outreach Trainers looking to update their Cal/OSHA Trainer Endorsement, as well as Individuals looking to learn about the latest changes in Cal/OSHA. 
Learning Outcomes
Describe the changes within Cal/OSHA general industry program over the past four years with special emphasis on the past year
Identify recent changes to Cal/OSHA procedures and standards within general industry
Identify recent rulings of the Cal/OSHA Appeals Board and legal decisions affecting general industry
Identify and utilize Cal/OSHA resources.
CEUs: 0.7
Prerequisites: Students must successfully complete OSHA 5119: Cal/OSHA Standards for General Industry and be an Authorized Outreach Training Program Trainer for General Industry.
Course Length: 1 day
Recommended Materials: Pen, pencil, highlighter and writing pad.