Mr. Leo Chu, President
California Casino Management
Email: cars4leo@aol.com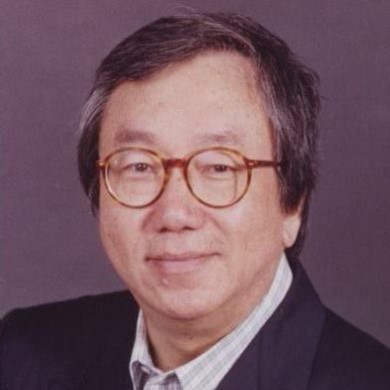 ---
Mr. Matt Crowley, Principal Corporate Transactional Lawyer
Crowley Corporate Legal Strategy
Email: matt@crowleystrategy.com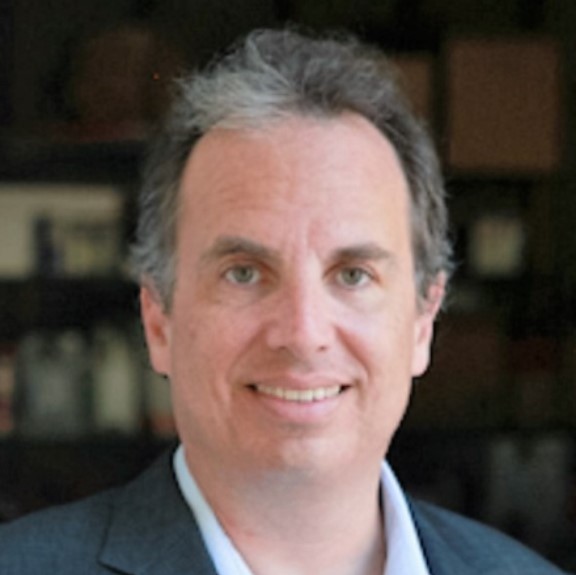 Matt Crowley is a corporate transactional lawyer, with a practice focused on assisting entrepreneurs in creating new businesses and helping owners of existing business owners with mergers and acquisitions. Crowley regularly represents startups, and enjoys working with first-time entrepreneurs. On the other side of his practice, Crowley has assisted in over $6 billion in mergers and acquisitions.
Crowley began his career in San Francisco at the height of the dotcom boom, practicing law with corporate finance groups at Pillsbury Madison & Sutro (now Pillsbury Winthrop) and Morrison & Foerster. After eight years of private practice, Crowley moved into senior management with Evoke Software in 2001, serving as vice president and general counsel. In 2004, Crowley joined the management team at Technicolor Home Entertainment Services in Camarillo, California, a division with revenues of $2 billion annually. In 2006, Crowley established Crowley Corporate Legal Strategy to offer corporate legal services to entrepreneurs looking to start or grow their businesses.
Crowley is the former President of the Los Angeles Venture Association (LAVA) and an adjunct professor at Loyola Law School, teaching venture law.
He is the author of Getting in the Game: Guiding Your Startup Through the World of Venture Capital and Angel Investors and Winning the Game: How to Successfully Sell Your Business.
---
Mr. Kim D. Defenderfer, Executive Vice President
Pacific Western Bank
Phone: (310) 807-8606
Email: kdefenderfer@pacwest.com
Mr. Defenderfer has over 25+ years of commercial banking experience.  
He is active in the community as a Board Member of Upward Bound House, a nonprofit located in Santa Monica providing transitional housing services for families with minor children. He is also currently the Chair of the Advisory Board for California State University Dominguez Hills College of Business and Public Policy.
He obtained his undergraduate degree from the University of Oregon and his MBA from the Anderson Graduate School of Management at UCLA.  
Kim is willing to speak to students on the following topics:
Career Development
Fundamentals of Business Finance
Commercial Lending – How Bank's Underwrite Credit
The basics of sales
---
Mr. Wade M. Downey, State & Local Tax
Downey, Smith & Fier
Email: wade.downey@dsfgroup.com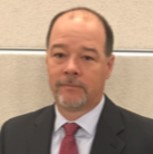 Wade is a founding partner of Downey, Smith & Fier and has over 25 years of experience providing State & Local Tax consulting services. Wade graduated (Magna Cum Laude) from California State University, Dominguez Hills in 1992 with a Bachelor's degree in accounting. He went on to obtain his Certified Public Accountant license in California and earned a Master's Degree in Taxation from the University of Southern California.
Wade's work experience includes service as an Auditor with the California State Board of Equalization and as a Senior Tax Manager in Deloitte's Los Angeles Multistate Tax Services Group.
Wade has been married for 24 years with two children, Jacob (19) who is attending San Diego State studying Computer Science and Cora (17) who is a senior at South High School in Torrance. His hobbies include fishing, wakeboarding and off-road motorcycle riding with family and friends.
---
Ms. Lisa M. Garrett, Director of Personnel
Los Angeles County
Email: lgarrett@hr.lacounty.gov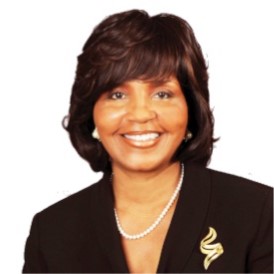 On March 30, 2010, Lisa M. Garrett was appointed Director of Personnel after serving as Acting Director of DHR for almost one year.  Ms. Garrett has more than 25 years of public service and has worked in both the City and the County of Los Angeles.  She began her career in public service with the City of Los Angeles as a Council Aide for Councilman Gilbert Lindsey and later served as an Investigator in the City's Housing Department.
Ms. Garrett was hired into the County in 1994 as a Deputy District Attorney in the District Attorney's Bureau of Family Support Operations.  Seven years later, she moved to the Child Support Services Department (CSSD) upon its creation in 2001, where she served as Assistant Division Chief in two large divisions, the Executive Assistant to the Director, and as the Chief Deputy Director and Chief Attorney before being appointed as Acting Director of Personnel.  During her tenure in the Department of Human Resources (DHR), Ms. Garrett has directed DHR staff through several significant projects such as the development and implementation of a certified training course for Exam Analysts; the establishment of the PeopleStats metrics program to collect data to track and improve DHR performance, accountability and service delivery; and the development of a departmental strategic plan, which emphasizes customer service, HR transformation, succession planning and improved recruitment and selection practices to bring the best and the brightest talent into Los Angeles County.  Ms. Garrett has set a strategic direction within the County of Los Angeles to "automate all things HR."  Through her vision the County has realized significant change with the implementation of enterprise HR solutions, setting the foundation for data-based decisions through HR analytics.  
Ms. Garrett is a graduate of the University of California at Los Angeles with a major in Psychology, and also holds a Juris Doctorate from the Southwestern University School of Law and an MBA from Pepperdine University.  She is an active member of the State Bar of California, the Los Angeles Bar Association Labor Employment Law Section, the Society for Human Resource Management (SHRM), and the International Public Management Association for Human Resources (IPMA).  Ms. Garrett is designated as an IMPA-HR Certified Professional and holds a certificate in Advanced HR Management from the UCLA Anderson School of Management Executive Program.
---
Mr. Mike Grimshaw, Co-Founder
The South Bay Entrepreneurial Center
Email: mgrimshaw@csudh.edu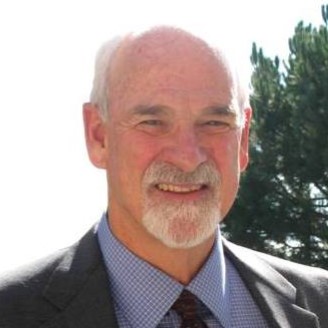 Instructor- Management/Entrepreneurship
Executive Director - The Ei Entrepreneurial Institute@CSUDH
Executive in Residence – CSUDH Community
Primary Investigator – CA Energy Commission Grant
CBAPP Advisory Board: College of Business Administration and Public Policy
Areas of Expertise
Start-up founding & mentoring, Financial strategies for small business, Branding, PR, Marketing & Sales, Engaged Learning techniques, Technology Implementation and creative classroom tools. Angel Investor
Professional Background
Mike Grimshaw has over 35+ years' Founder, Principal, senior level sales, management and start-up experience in the highly competitive technology industry with industry leaders IBM, Cisco, Andrew, Nortel and Unisys. He has successfully launched/sold new strategic products and won numerous awards for his contributions.
Mike as an entrepreneur founded 15+ companies and was the founder and President of Pace Data and President of Israeli based RAD Network Devices. Mike has proven success in the challenge of bringing innovative start-up companies - Equinox Networks, Cascade, Shasta Networks and Ellacoya to funding, acquisition or IPO.
---
Mr. Fred Haney, Founder & President
Venture Management Co.
Email: fredmhaney@gmail.com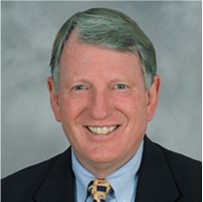 Dr. Fred Haney is the founder and President of the Venture Management Co., a firm that provides startup guidance to high tech companies. He is the author of "The Fundable Startup: How Disruptive Companies Attract Capital," published on February 6, 2018, by Select Books of New York.
Other accomplishments include:
Founder, Monday Club, a 1000-member mentoring network (MondayClub.com)
Co-founder, Tech Coast Angels, one of the largest angel investor groups in the U.S.
Founder and manager of 3i Ventures, California, a venture capital fund that invested $80 million and produced 19 public companies and top quartile returns.
Dr. Haney has been a co-founder of five startup companies, including:
NovaDigm Therapeutics, the first fungal vaccine tested in humans
DRC Computer, the most powerful gene sequencing computer in the world
NMR Finder, an artificial intelligence nuclear magnetic resonance imaging accelerator.
He served as a director of Orange County's Parcel Pending, leading supplier of kiosk-based locker systems for package delivery, which was acquired in January, 2019, for over $100 million.  He has been a director of over 30 high-tech companies.
He served on the Board of Directors of Rainbow Technologies, Inc. (NASDAQ: RNBO), a provider of digital security products, until it was acquired by Safenet, Inc. in 2003 for $457 Million.
In 1999, Dr. Haney was selected "Mentor/Angel of the Year" by the American Electronics Association in Orange County.  In 2002, he was named "Director of the Year for Early Stage Companies" by the Forum for Corporate Directors.
Before 1983, Haney held senior management positions with Xerox, CSC, and TRW.
He earned a Ph.D. degree in Computer Sciences from Carnegie-Mellon University, an M.S. in Mathematics from Colorado State University, and a B.A. from Ohio Wesleyan University.
---
Mr. Joe Herrera, Sr. Director, Labor Relations
Frontier
Email: joseph.herrera@ftr.com
---
Mr. Mike Huntley, President
MXS Marketing and Sales
Email: mikeh@mexamericasales.com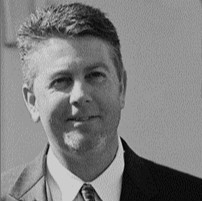 Mike Huntley has over 30 years of sales and marketing experience in a variety of industries, including such fields as aerospace, automotive, medicine, oil and gas, and electronics. He has worked with companies throughout the world, including Latin America, Canada, Europe, the Middle East, and Asia.
Mike holds a B.A. Psychology from California State University, Long Beach, and an MBA from California State University, Dominguez Hills. Mike also has an executive management certificate from the University of California at Los Angeles Anderson School of Management. 
---
Mr. Roger Ignon
Entrepreneur (Retired)
Email: rgi4joi@gmail.com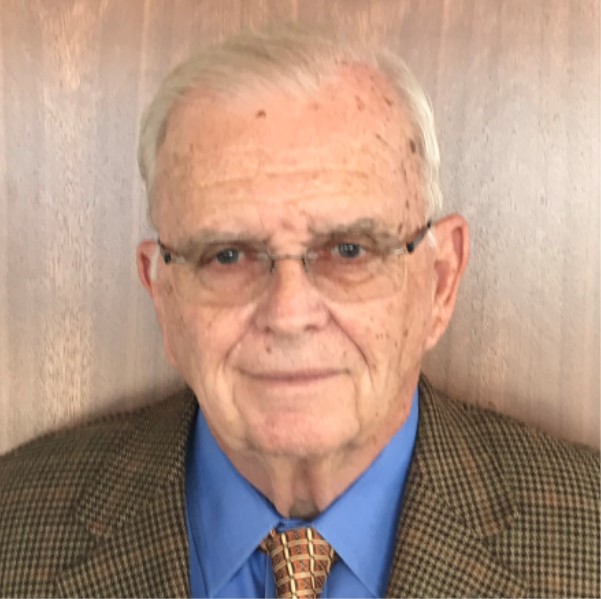 Professional Background
Mr. Ignon graduated from UCLA, with a BA in Industrial Design. Mr. Ignon both founded and co-founded several successful companies over the course of his career. Additionally, Mr. Ignon was the President of Stackhouse, Inc., a division of a publicly traded company, where he led and helped develop infection control products sold throughout the world. His last company, Edge Systems Inc., which he co-founded in 1997 was sold to an equity group in 2016. Edge Systems dba HydraFacial Co. designed, developed and marketed proprietary skin care devices and products.
Mr. Ignon is holder of several patents and has developed, manufactured, marketed and sold his designed products worldwide. Additionally, Mr. Ignon has experience with FDA class I and II regulatory devices and products.
Current Endeavors
Currently Mr. Ignon works with entrepreneurs on their business plans and developments. Areas of expertise are financial planning, product development, manufacturing processes and business planning.
Mr. Ignon has invested in several startups to help fund, encourage young entrepreneurs and to give guidance as they grow their companies.
Organizations
Mr. Ignon is currently a member of the Pasadena Angels, and a coach at the South Bay Entrepreneurial Center.
---
Ms. Constance L. Jackson, MPH
Principal of Permanent Productions
Email: c.jackson@permproductions.com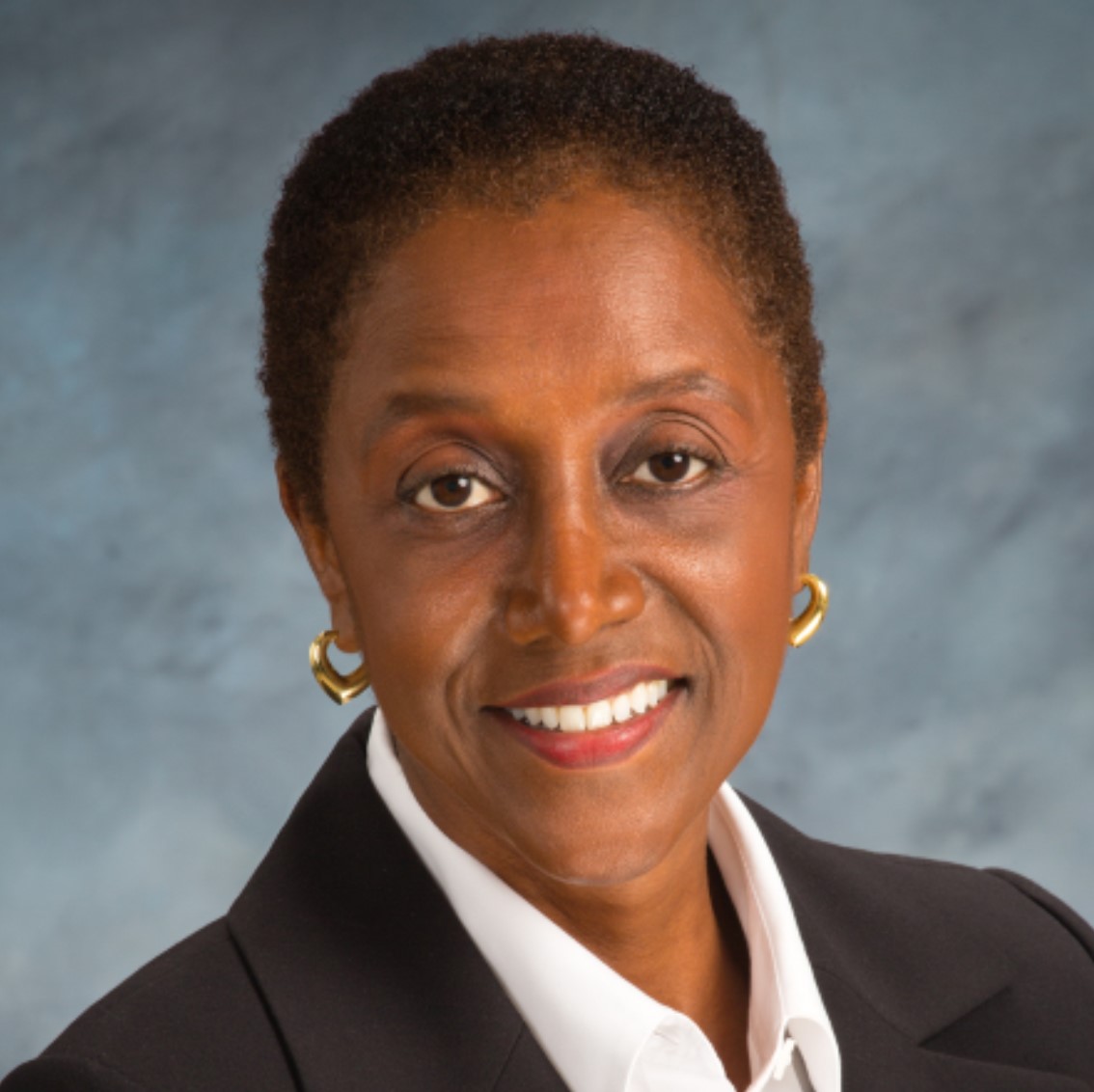 Constance L. Jackson, MPH, Principal of Permanent Productions, a documentary film productions company since 2001. Permanent Productions is among five other successful start-up companies she developed in over 25 years. Her expertise is in the disciplines of behavioral sciences, public health, and business, bridging these concepts to achieve equity using filmmaking and content generation as tools toward achieving cultural plurality. Jackson's previous companies were in software and content technology, and health facilities ownership and operations. She has also led an august team of physicians, engineers, and business professionals as the Production & Engineering Director and Lead Investigator of a National Science Foundation Small Business Innovation Research grant in 2017/2018. As partner and general manager for sixteen years with Kennedy Medical Center, Inc. (Kennedy) in Los Angeles, CA, Ms. Jackson created revenue generating services in public/private partnerships. Ms. Jackson earned a Bachelor's of Art degree in Speech Communication from California State University, Northridge, with a Minor in Health Sciences, and earned her Master's degree in Public Health (M.P.H.), specializing in Social and Behavioral Sciences from Capella University, Minnesota. Ms. Jackson is also an author, writer, producer and director of documentary films including notable works on behalf of the University of Southern California and California State University, Northridge.
---
Mr. Steven D. Johnson, Principal Director
The Aerospace Corporation
Email: steven.d.johnson@aero.org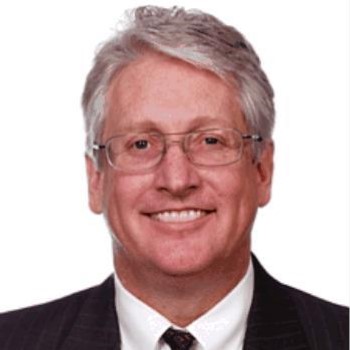 Steven Johnson is the Principal Director of Finance and Accounting at the Aerospace Corporation in El Segundo, CA.  He has been with Aerospace since 2004 and prior to joining Aerospace,  Steve was a Principal with a mid-sized accounting firm in Los Angeles;  having begun his accounting career with Arthur Andersen & Co.
Steve is a two-time graduate of CSUDH with a BS Degree in Business Administration/Accounting and an MBA. Steve lives with his wife, Sandra, in Redondo Beach where they enjoy spending time with both of their families.  They enjoy traveling, in particular love to visit Hawaii and spend time in the mountains, enjoying the outdoors.
Steve also serves as a Commissioner for the City of Redondo Beach Budget and Finance Commission.
---
Mr. Shan Sundar, Founder & CEO
Edgesoft, Inc. 
Email: ssundar@edgesoftinc.com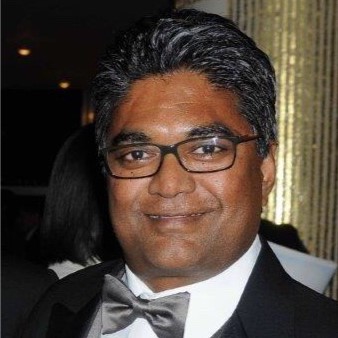 As Founder and CEO of Edgesoft, Sundar is responsible for the overall operations of the company as well as establishing strategic partnerships and overseeing business development. His energy, vision and integrity make Edgesoft a world-class company.
Prior to making his vision a reality in founding Edgesoft, Sundar served as Chief Information Officer for Audio-Digest Foundation, a medical publication company and the largest medical education provider in the world. He has more than 17 years of experience in various industries including healthcare, manufacturing, publications, telecommunications and government, and has trained IT staff at several Fortune 1000 companies.
Mr. Sundar has been a noted speaker for conferences for Apple Computer, Verizon Wireless, as well as Fire Chief conferences in the USA.
He holds a Master of Science Degree from Indian Institute of Technology in Bombay and a Bachelor of Science Degree in Mechanical Engineering from Madras University.
Mr. Sundar is a member of the Millennium Momentum Foundation and a former recipient of the Champion of Diversity Award.
Shan is willing to speak to students on the following topics:
Career Development
Municipal maturity model thru technology
Life balance and meditation
Selling to the Government
---
Mr. Armando J. Villavicencio Sr. , Chairman and CEO
Vilden Associates Inc. 
Email: armandov@vilden.com
Armando Villavicencio founded Vilden Associates, Inc. in 1978. He acquired extensive experience in the maritime shipping industry as Director of Information Systems for a large stevedore company that provided consulting and computing services to numerous steamship lines and steamship agencies. During the first five years of operation, the company served its client base primarily as consultants and systems developers, performing tasks from feasibility studies to contract programming.
By 1985, the company was offering an array of new services which included design and implementation of data communications networks, applications development, EDI, business process improvement, and hardware sales and installation. By this time the company had developed packaged and customized software applications for liner and agency companies, LTL trucking, NVOCCs, container freight stations and container drayage. These developments were evolutionary as well as complementary to the original service offerings and Vilden was one of the first organizations to offer complete turnkey software applications.
With advancements in information technology, the company's strategy changed from selling solutions for clients to operate and manage on their own servers to hosting turnkey and customized solutions on our cloud at Vilden's global data center in Mobile, Alabama for our customers to access via portal. For example, our e-CLEAR Customs Filing System allows you to directly deal with US Customs and other government agencies without the burden of developing and deploying your own system or paying another service to file for you. This saves the customer time, labor and long-term costs while delivering access to Customs at an affordable price. This strategy has been successful beyond our expectations and offers clients the ability to deploy best of breed applications globally with a very low cost of entry and minimal cost of operation; beyond doubt, the lowest Total Cost of Ownership of any similar offering.
---
Mr. Erwin Walker, IRS - Large Business & International Division (LB&I)
Senior Territory Manager
Email: ewalker@csudh.edu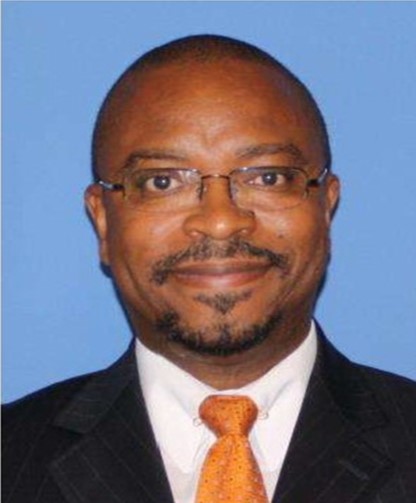 Erwin Walker is a senior program manager and lead revenue agent training subject matter expert for the Internal Revenue Service (IRS). Erwin oversees the design, development, and implementation of tax law training for mid-career professionals becoming new IRS Agents who audit mid-size to large corporations. His LB&I division-wide responsibility involves leading multiple teams of senior managers, team managers, experienced instructors, facilitators, and specialists in establishing and delivering comprehensive training curricula designed to provide the "know how" required to conduct effective federal income tax examinations. Erwin has served in this role since January 2017 – having overseen over 1,100 new hire IRS Agents complete the training program to-date. In July 2021, Erwin was appointed to the IRS Next Office - which subsequently merged into the IRS Human Capital Transformation Office under the Inflation Reduction Act of 2022 (IRA 2022) - to provide leadership oversight for the enhanced design and development of IRS-wide training curricula to meet the projected training needs resulting from IRA 2022 and IRS Restructuring.
Erwin previously served as senior territory manager for LB&I's Western Compliance Practice Area overseeing tax compliance of large and mid-size business taxpayers headquartered in the Southern California area. Erwin also served as territory manager for several LB&I Industry Groups such as the Communications, Media & Technology Industry Group, the Natural Resources and Construction Industry Group, and the Heavy Manufacturing and Transportation Industry Group wherein he was responsible for overseeing tax compliance operations impacting large and mid-size businesses along the United States' West Coast including Hawaii, and Nevada. Erwin has served as territory manager since the inception of the IRS's Large and Mid-Size Business Division in May 2000.
Erwin has 36.5 years of IRS experience comprised of 27.5 years in leadership (23 years as a senior manager), and 9 years as an IRS Agent. He has been an actively licensed California CPA for 31 years.
Erwin has served as a CBAPP advisory board member since 2012. He also has served as a CSUDH adjunct lecturer of accounting and auditing bringing current real world business perspectives to CSUDH students for 11 years.
---
Mr. Sanjeev Weerasuriya, President and Chief Executive Officer
Systems Technology, Inc.
Email: sanjeev@systemstech.com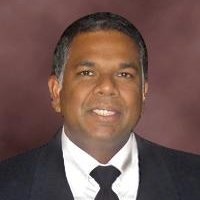 Sanjeev is the President/CEO of Systems Technology, Inc. (STI), having formally served as Chief Financial Officer and Executive Vice President for over a decade.  STI is a solutions-oriented engineering and simulation (Aerospace & Defense) company with over 60 years of expertise in dynamic systems theory and modeling, complex machines in motion and the human operators that control them.
Sanjeev is also a board director of the Systems Technology, Inc., and has served as a Trustee for the Employee Stock Ownership Trust. Under Sanjeev's direction, business revenue, income per share and retained earnings have more than doubled. He helped restructure the Simulation Products profit center that currently generates 60% of revenues. Sanjeev guided the company to become a 100% Employee Stock Ownership Plan (ESOP), resulting in increased employee retention and a more focused workforce. He has focused STI on building commercially viable and profitable solutions that benefit their customers and shareholders. 
Sanjeev has over 20 years of C-level multinational experience in the manufacturing and the service sectors. In his early career, Sanjeev served as General Manager at Aitken Spence Garments Ltd. and Manager of Special Projects at Aitken Spence Shipping Ltd. Sanjeev is a member of the National Center for Employee Ownership, and The ESOP Association. Often called upon to speak at National Conferences, he is an advocate for the benefits of employee ownership.
Sanjeev obtained his Bachelor of Science Degree in Finance and a Master's Degree in Business Administration (MBA) at California State University, Dominguez Hills. While reading for his degrees he was an active participant of student government and was elected Vice President of the student body.
Sanjeev is an avid bicyclist, hiker and traveler-with passion for the U.S. National Parks.
Sanjeev is willing to speak to students on the following topics:
Strategic Planning
Business Finance
Leadership & Management
Marketing & Sales
Corporate Governance
Career Development
---
Ms. Patricia Williams, Owner
NKP Management
Email: nkpmgt@ca.rr.com