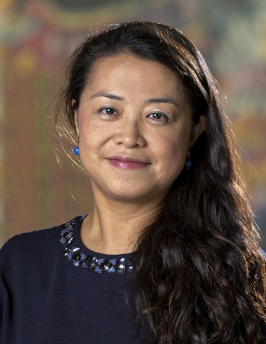 Lecturer
Katherine Chu is a political scientist whose research interests include cultural policy, nationalism, soft power, China/Asian film industries (including Taiwan, Hong Kong and India film industries), and Asian Americans in Hollywood. She obtained her Ph.D in Politics and International Relations and M.A. in East Asian Area Studies from the University of Southern California, and her B.A. in Chinese Language and Literature from the Chinese University of Hong Kong. She is the author of "Co-Opting the Wolves: National Film Industry Reform in China after 1978," Asian Politics & Policy (January, 2010).
Areas of Research and teaching specialization
Comparative politics, international political economy, international security, Asian cultures and societies, Asian Americans Experiences.
Selected Publications:
Chu, Katherine & Kaitlin Solimine. (2015). "So You Think You Know Chinese Film: Beyond Jackie Chan and Crouching Tiger". Hipporeads. (http://disq.us/t/1d1onnq)
Chu, Katherine Kit Ling. (2014) Review on Handbook of Chinese Cinemas. Historical Journal of Film, Radio and Television, DOI: 10.1080/01439685.2014.943974.
Chu, Katherine Kit Ling. (2010). Co-Opting the Wolves: National Film Industry Reform in China After 1978. Asian Politics & Policy, 2(1), 95-121.
Chu, Katherine. (13, Jan 2010). "How the Chinese Film Industry Co-opted the 'Wolves'". USC US-China Institute. (https://goo.gl/17HEFs)