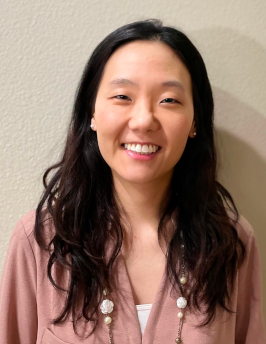 Dr. Victoria Kim is a lecturer in the Asian Pacific Studies (APP) Program at CSUDH. She also serves in the University Student Learning Outcomes Assessment (USLAOC) committee as a faculty representative for the College of Arts and Humanities at CSUDH.
Her research interests include examining practices, programs, policies in P-20 settings that support students from marginalized and underserved communities with a focus on Asian Americans and Pacific Islanders. Dr. Kim received her Ph.D. in Social Sciences and Comparative Education at the University of California, Los Angeles, Ed.M. in International Educational Development from Teachers College, Columbia University, and M.A. in Education and B.A. in Psychology from University of California, Davis.
Selected Publications
Dizon, J. P. & Kim, V. (2019). A community defining itself. SPARK Magazine: Elevating Scholarship on Social Issues, National Center for Institutional Diversity (NCID), University of Michigan. Retrieved from Medium.com
Teranishi, R. T. & Kim, V. (2017). The changing demographic landscape of the nation: Perspectives on college opportunities for Asian Americans and Pacific Islanders, The Educational Forum, 81, 1-13.
Nguyen, B. M. D., Alcantar, C. M., Curammeng, E. R., Hernandez, E., Kim, V., Paredes, A. D., Freeman, R., Nguyen, M. H., Teranishi, R. T. (2017). The racial heterogeneity project: Implications for educational research, practice, and policy. Los Angeles, CA: The Institute for immigration, Globalization, & Education. Retrieved from Act.org
Kim, V. (2019). AERA Research on Education for Asian and Pacific American Special Interest Group (REAPA SIG). "Job Searching: Faculty/Postdoc". Retrieved from Research on the Education of Asian and Pacific Americans- WordPress
Kim, V. (2019). AERA Research on Education for Asian and Pacific American Special Interest Group (REAPA SIG). "After attending the 2019 AERA annual conference". Retrieved from Research on the Education of Asian and Pacific Americans- WordPress
Kim, V. (2018). ASHE Graduate Student Website. "Tips and strategies for writing a dissertation proposal". Retrieved from Ashe Grads- WordPress