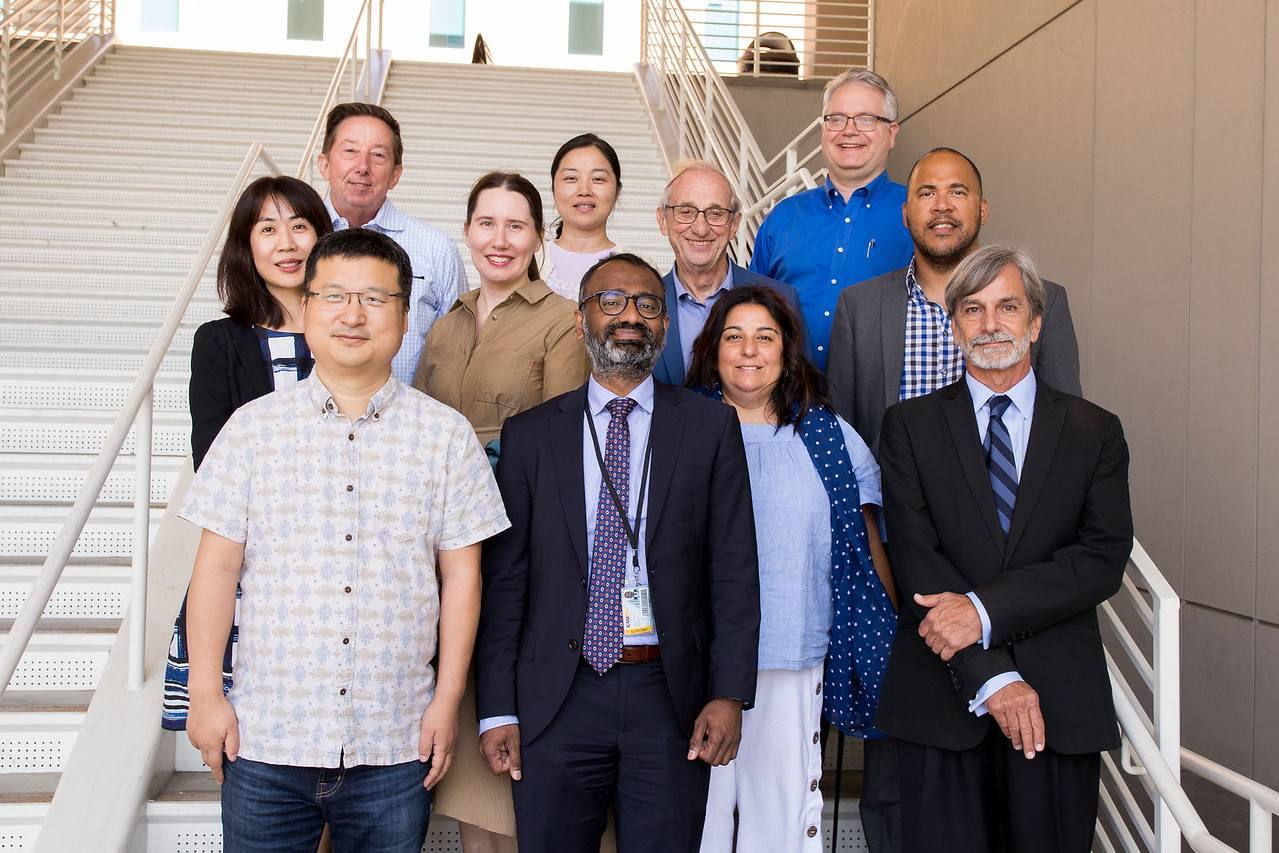 Entrepreneurship · Management & Human Resources · Marketing · Sports, Entertainment & Hospitality Management
Dr. Sari Silvanto, Department Chair  |   (310) 243-3447  |    ssilvanto@csudh.edu
Management & Human Resources
The Management Track intends to prepare students for general management positions in either public or private organizations. Course work focuses on key business needs such managing personnel, behavioral motivations, international strategies, and conflict resolution. Students are encouraged to do internships where they can apply their management skills.
The Human Resources Track intends to prepare students for careers as managers in Human Resources, Training, Labor Relations and other specialties. Every semester, HR students participate in a mock interview service learning activity in coordination with The Southern California Regional Occupational Center (SoCal ROC). Graduates in Management will find themselves qualified for an extensive array of entry-level management positions in aerospace, entertainment, manufacturing, small business and retailing.
Marketing
The marketing program at CSUDH is located in one of the top three markets in the US. Therefore, access is excellent for positions with advertising agencies, entertainment industries, technological services, hospitality firms, sales organizations, and many other businesses. Specific career opportunities exist in marketing research, retailing, sales management, product development, brand management, public relations, advertising agency account management, advertising copywriting for print and electronic media, promotions management, media buying, interactive media, direct marketing, and sports marketing, among others. The marketing program at CSUDH provides a strong support structure to facilitate your education and training, with core courses that provide a solid foundation and plenty of opportunities for internships, job experiences with local businesses, and strong student involvement in marketing organizations. Students may choose to follow the Advertising Track or the Marketing Management Emphasis.
Sports, Entertainment & Hospitality Management
Opportunities in the sports, entertainment, and the hospitality industries are widespread within the sales, marketing, management, operations, and travel and tourism departments of firms, organizations and city governments involved in these industries. Graduates could work for sports teams, sport facilities, city governments, casinos, cruise ships, theme parks, or in the following industries: travel and tourism; leisure; gaming; and entertainment (e.g., television, radio, movies, recording).
Entrepreneurship
This concentration prepares students to work for a small business, start their own business, purchase existing companies, or manage small-to-medium enterprises. CSUDH students have the opportunity to utilize the Entrepreneurial Institute and campus Incubator to further their entrepreneurial goals.
Academic and Career Advisement
Concentration and Career Advising are provided by faculty and can be initiated by students to accommodate individual needs. Names of faculty and their areas of professional expertise are outlined on our website. Click here to view the Management and Marketing Department faculty. Students may obtain advice from faculty about tailoring their academic program toward career goals, graduate schools and programs, and career opportunities. Students are urged to consult with faculty on these matters.
CBAPP Student Success Center  |  (310) 243-3548  |  Offices: II 1100 & II 3400
Undergraduate student services and advisement.
Faculty Support & Faculty Office Hours  |  (310) 243-3548  |  Offices: II 4525, 4526, 4200
Support regarding faculty office hours, contacting faculty, and classroom changes, etc.