Student Fellows 2017-18
John M. Tamura, CPSM is a third year Master of Public Administration Student at California State University Dominguez Hills and a Contract Specialist for the University with over ten years of procurement experience. As a SBEI fellow, he finds strength in learning from research, arranging opportunities for collaborating and relating with others through teamwork. With experience in health care, warehouse logistics, paralegal studies, retail intelligence and non-profit organizations, he hopes to seek future opportunities to teach and to develop experience in risk-management and procurement.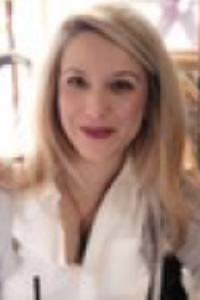 Aliah Cadena is a Double Major in Public Administration with a concentration in Criminal Justice and Computer Technology in a concentration in Homeland Security. Fall  2018 will pursue a graduate program in cybersecurity at the University of Maryland University College.  Currently works at the Department of Justice as a Pathways Intern and hopes to utilize her computer forensics certificates in the field of investigations in a future government career. Aliah is currently involved with the collaborative efforts of South Bay Economics Institute at CSU Dominguez research in the effects of blockchain technology's potential impacts on the South Bay's economy. She also participated in research of parsing data off smartwatches using chip-off technology with the guidance of Orange County Regional Computer Forensics Laboratory. Aliah is a strong advocate in assisting other women to find career paths in STEM.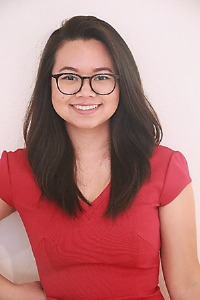 Pranett Chhunpen is a Senior at CSU Dominguez Hills pursuing a Bachelor's degree in Political Science. She has previously interned for Congresswoman Susan Davis and Mayor Kevin Faulconer in San Diego. Pranett is currently working with the South Bay Economic Institute where she assists with the research and analysis of economic development and entrepreneurship in Southern California cities. She is a member of the Association of Political Science Students and has also volunteered for non-profit organizations such as the International Rescue Committee and Therapeutic Recreation Services.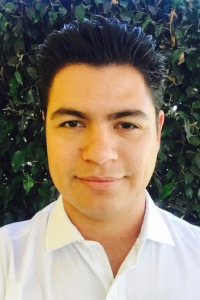 Brian Daniels is currently a third year student at CSU Dominguez Hills. He is in the process of obtaining his Bachelor of Science degree in Business Administration with a concentration in finance. Brian participated in CSU Dominguez Hill's South Bay Economics Institute's first Entrepreneurship conference. He is assisting Dr. Jose N. Martinez and Dr. Fynnwin Prager with their working research project concerning the impact of BlockChain on the South Bay Economy.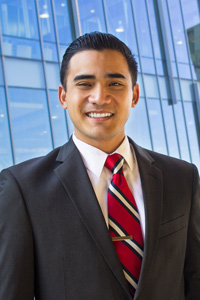 Hilary Valenova Dayag is a graduate student pursuing his Master in Public Administration with a concentration on Public Management. Prior to this, Hilary received his Bachelor of Science in Biological Sciences at the University of California, Irvine. His research interests center on public health and policy. In his years leading to graduate study, Hilary has consistently involved himself with research ranging from molecular dynamic modeling in cancer biology to clinical shared decision-making in post-operative hospital care. Currently, Hilary is a Graduate Writing Institute for Excellence Research Assistant focusing on analyzing the economic impact of the counterfeit pharmaceutical industry on the United States legitimate medical supply chain and related industries.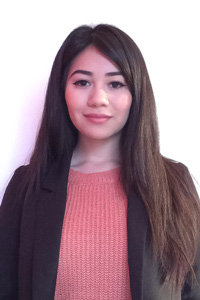 Lisseth Franco is currently a third year student at CSU Dominguez Hills. She is in the process of obtaining her Bachelor of Science degree in Business Administration with a concentration in global logistics and supply chain management: international logistics track. Lisseth participated in CSU Dominguez Hill's first South Bay Economic Forecast and Industry Outlook. She assisted Dr. Jose N. Martinez with his research and forecast of the South Bay's residential home market. Lisseth is involved in the Logistics and Supply Chain Management Club, is a member of Dominguez Hills Arts Collective, and she currently works as the secretary of the Entertainment Management Club.