Mark Muller, MS, CPO, FAAOP
Chair of O&P Department
Mark is an ABC Certified Prosthetist and Orthotist since 1995 and holds degrees in Engineering & Material Science and Instructional Design.  He started his educational career as an instructor for Orthotics at Northwestern University in 1996.  After 10 years of clinical practice and some time with Ossur's Clinical Services team, Mark went back to teaching for California State University Dominguez Hills (CSUDH). Mark has been teaching in the CSUDH O&P Program for 13 years and currently holds the position of Chair of the Orthotics and Prosthetics department. Mark recently authored the chapter on Transfemoral Prosthetic Management for the fourth edition of the Atlas of Prosthetics, is a Past President of the American Academy of Orthotist and Prosthetists, is currently a member of the Board of Directors for the Orthotic and Prosthetic Education and Research Foundation (OPERF), and a Programmatic Panel Member for the Orthotic and Prosthetic Outcomes Research Program (OPORP) from the Department of Defense Congressionally Directed Medical Research Programs (CDMRP).
---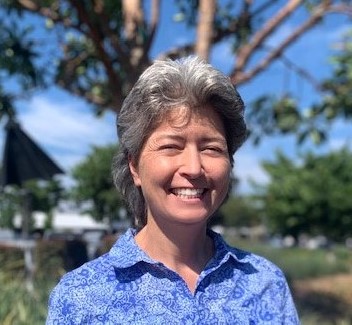 Ava Herbrick, CPO
Full Time Lecturer
Ava Herbrick attended the Rancho Los Amigos Orthotic Program, and received her certification in 1995. After several years working for Shriners, she attended the California State University Dominguez Hills Prosthetic Certificate program, and received her CPO in 2000. Ava then went to work at Rancho Los Amigos for the next nine years. She began volunteering with ABC as an Exam Trainee starting in 2006, and continues on as part of an advisory committee. She specializes in Orthotics and has extensive pediatric experience. She received her Master's Degree in Instructional Design from California State University Fullerton in 2019.
---
Mark Cromer, CPO
Full Time Lecturer
Mr. Cromer graduated from Troy University in 2010 with his degree in Business Administration, and proceeded to complete the CSUDH Orthotic and Prosthetic Certificate Programs in 2010 and 2011.  He is ABC certified in Prosthetics and Orthotics, and has extensive experience as a practitioner in the local Southern California Area.
---
Dr. Jennifer Lucarevic, PT, DPT, PhD Candidate
Full Time Lecturer
Dr. Lučarević is a licensed physical therapist who earned her DPT from the College of St. Catherine in Minnesota. After years in clinical practice, Dr. Lučarević became interested in academics and research. She pursued her PhD at the University of Miami under the mentorship of Dr. Robert Gailey. Her PhD research focused on Postural Steadiness in People with Lower Limb Amputation. She is the recipient of the AAOP Howard R. Thranhardt Lecture Series Award and the ISPO Best Paper Award in category of Advancing Clinical Treatment.
Dr. Lučarević has a long history of service and remains active in leadership for adaptive sports with organizations including Angel City Sports, Move United Competition Team, and the American Physical Therapy Associations Adaptive Sports Special Interest Group. In her spare time, she volunteers her medical expertise to provide rehabilitation in developing nations and as a Medical Classifier for Paralympic Table Tennis and Athletics (Track & Field).
---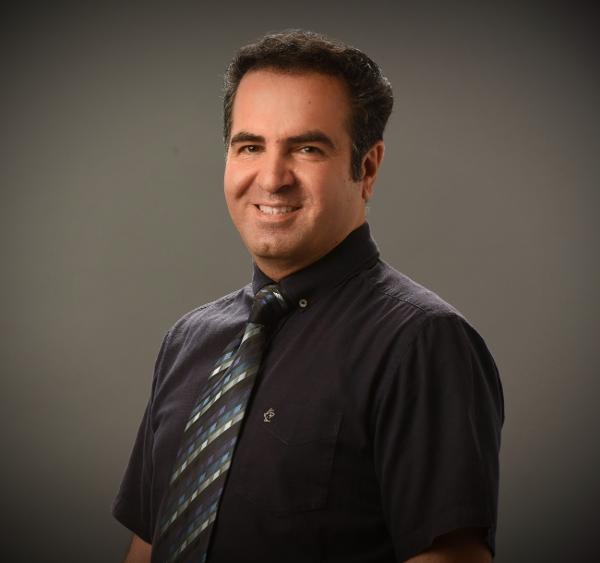 Mojtaba Kamyab, Ph.D., CPO(Ir)
Assistant Professor
Dr. Mojtaba Kamyab is an Assistant Professor at CSUDH and has been an Orthotist & Prosthetist for 26 years. He obtained is entry level O&P education from Iran University of Medical Sciences and his Masters of Science in O&P at the University of Welfare and Rehabilitation Sciences. He completed his Ph.D. in 2008 at the University of Strathclyde, Glasgow, UK focusing on Spinal Orthotics with solutions for Lower Back pain.
Dr. Kamyab was a faculty member at Iran University of Medical Sciences from 2008-2022, where he balanced clinical application, educational instruction, and research activities. He has instructed numerous O&P-related educational courses to undergrad and postgrad level students, managed thousands of O&P patients in clinical practice focusing on spinal orthotics, and has contributed to more than 50 O&P related publications in peer-reviewed journals.
---
Scott Hornbeak, MBA, CPO, FAAOP
Emeritus Instructor
Mr. Hornbeak possesses a Master of Business Administration Degree (UCLA-1987) and is ABC certified in Prosthetics (1978) and Orthotics (1980). He has over 30 years of clinical, managerial, and teaching experience. He attended school at UCLA Prosthetics and Orthotics Program in 1977. He is a member of: the American Academy of Orthotists & Prosthetists (AAOP); the NCOPE Self Study Committee; and the Southern California Chapter of AAOP as a Board member. He was awarded the "Outstanding Educator Award" by the Academy in 2000.
Part-Time Faculty
Catherine Muller, CPO      Lower Limb Orthotics, Pathology, Practice Management
Steve Alpert, CP               Psychosocial Aspects of Disability, Healthcare Leadership
Michael Openshaw, CPO   Orthotics and Prosthetics
Julie Werner, OTR/L         Research
Brittany Gonzalez, CPO     Pathology
Tracey Magrann, MD, PhD  Anatomy
Staff
Marvin Ramirez
Instructional Support Assistant
Elisabeth Rollo
Administrative Support Coordinator
Guest Instructors
In addition to the core faculty, the CSUDH O & P Program regularly invites Guest Speakers to come and present to the students on various topics. The Guest Speakers include professionals and experts in a variety of O &/or P topics. These topics may include: advanced techniques or component design; alternative management systems (i.e. scoliosis management) or expansion of theories that were introduced in the course work. A partial listing of regular Guest Speakers:
| Guest Speakers | Topics |
| --- | --- |
| Gary Bedard, CO | Clinical Instruction  |
| Jamie Benelli, CPO | Boston Brace |
| Vince Coole, CPO | Clinical Instruction (CAD/CAM) |
| Jonathan Taylor | Spinal Technology |
| Justin Pratt, CPO | Ossur Americas (Lower Limb Prosthetic Components |
| Bob Gailey, MPT, PhD | Advanced Gait Training |
| Jeff Rankin, PhD | Rancho Los Amigos National Rehabilitation Center |
| Chuck DuBordieu, CPO | Rancho Los Amigos National Rehabilitation Center |
| Rick Pasillas | CUSHMaker, Inc. (Wheelchairs & Custom Seating) |
| Tim Shride, CPO | Otto Bock (Upper Limb Prosthetics) |
| Jim Wynne, CPO | Boston Brace (Scoliosis management) |
| Brandon Peterson, CPO | Hanger (Upper Limb Prosthetics) |
| Glenn Matsushima, CPO | Owner, Prosthetic and Orthotic Group |
| Randy Alley, CP | Bio Designs (Advanced Upper Extremity and Socket Systems) |
| Christopher Dang, CPO | VA Long Beach (Upper Extremity Prosthetics, Orthotic Fitters) |
| Jim Alaimo, CPO | My Pet's Brace |
| Chad Marquis, CPO | Prosthetic and Orthotic Group |
| Stephen Gaw, CPO | Prosthetic and Orthotic Group |