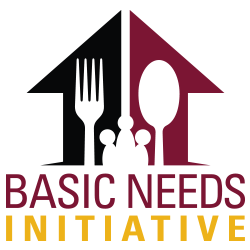 Food Distribution Will Resume Fall 2022
CSUDH Basic Needs will resume distributing ready-made bags of groceries to currently enrolled students in need in Fall 2022. Bags are limited to one per student, and students must RSVP on Torolink. Please do not come if you are experiencing symptoms of COVID-19. Contact Morgan Kirk for further details.
Basic Needs operations will continue virtually.
Free Resources in Greater L.A. Area
Basic Needs has compiled a list of resources [PDF] for students in need. The list includes where to get free food, housing assistance, free resources, and help hotlines.
---
About the Basic Needs Program
In the Fall 2018 semester, CSUDH implemented a campus-wide program initiative that is funded by the Chancellor's office to alleviate any food and housing challenges on campus. The Basic Needs Program offers a multitude of resources on and off campus that will alleviate basic need challenges such as food, housing, transportation, or mental and health challenges.
The CSUDH Basic Needs Program is comprised of the following programs: