WRC Events
Follow us on Toro Link and sign up for our monthly newsletter to learn about our upcoming events!
---
Chick Chat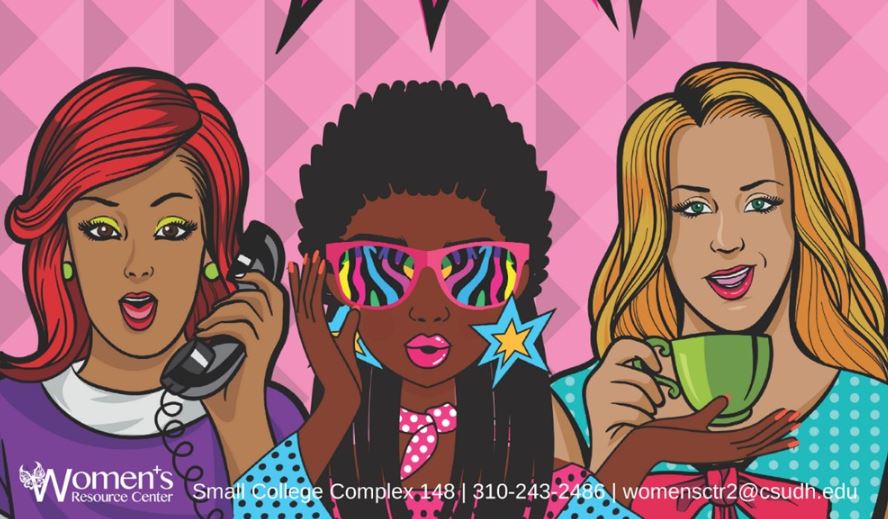 Come join us at noon every 2nd and 4th Tuesday of the month to "chick chat" with other women about what's on your mind! All Chick Chats are held in the Women+s Resource Center.
The Fall 2019 Chick Chat schedule is as follows:
Tuesday, September 10, 2019
Tuesday, September 24, 2019
Tuesday, October 8, 2019
Tuesday, October 22, 2019
Tuesday, November 12, 2019
Tuesday, November 26, 2019
---
Women+s Retreat
The Women+s Retreat is a co-curricular learning experience designed to bring together women of diverse backgrounds for a fun, educational, and empowering weekend.
This year's retreat will be held October 11th-13th, 2019. Click here for details and application. 
---
Elect Her
Thinking about running for elected office? Learn how to run a successful campaign--and win! 
Elect Her trains college women to run for student government and future political office in order to diminish the long-standing political leadership gender gap. Join us for this exciting workshop to learn how to figure out your message and platform, how to craft a communication strategy that works, and hear from campus and community leaders about what it takes to win! 
The Elect Her workshop will be held on Wednesday, November 20th, 2019 from 4–7:30PM. 
---
Women+s Conference
Save the date! Our next Women+s Conference will be held on Wednesday, March 18th, 2020.