Alumni News and Publications
If you're wondering what's happening at CSU Dominguez Hills, especially concerning your fellow alumni, the Alumni Link e-Newsletter is a good starting point.

For the latest in CSU Dominguez Hills news, go to our Campus News Center.
Alumni Link E-News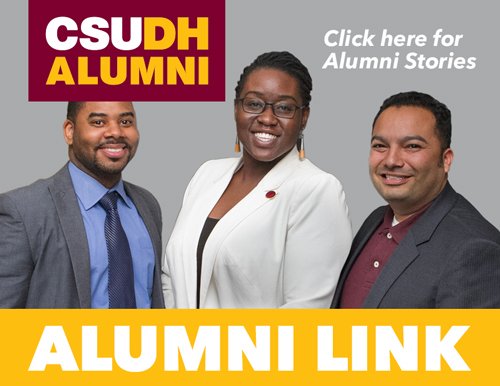 Alumni Link provides updates to alumni on a regular basis about alumni events, university news, and it also includes profiles of fellow alumni.

Not Receiving the Alumni Link e-Newsletter?
If you've been missing out, please browse our archives below and update your contact information so you can receive Alumni Link in the future.