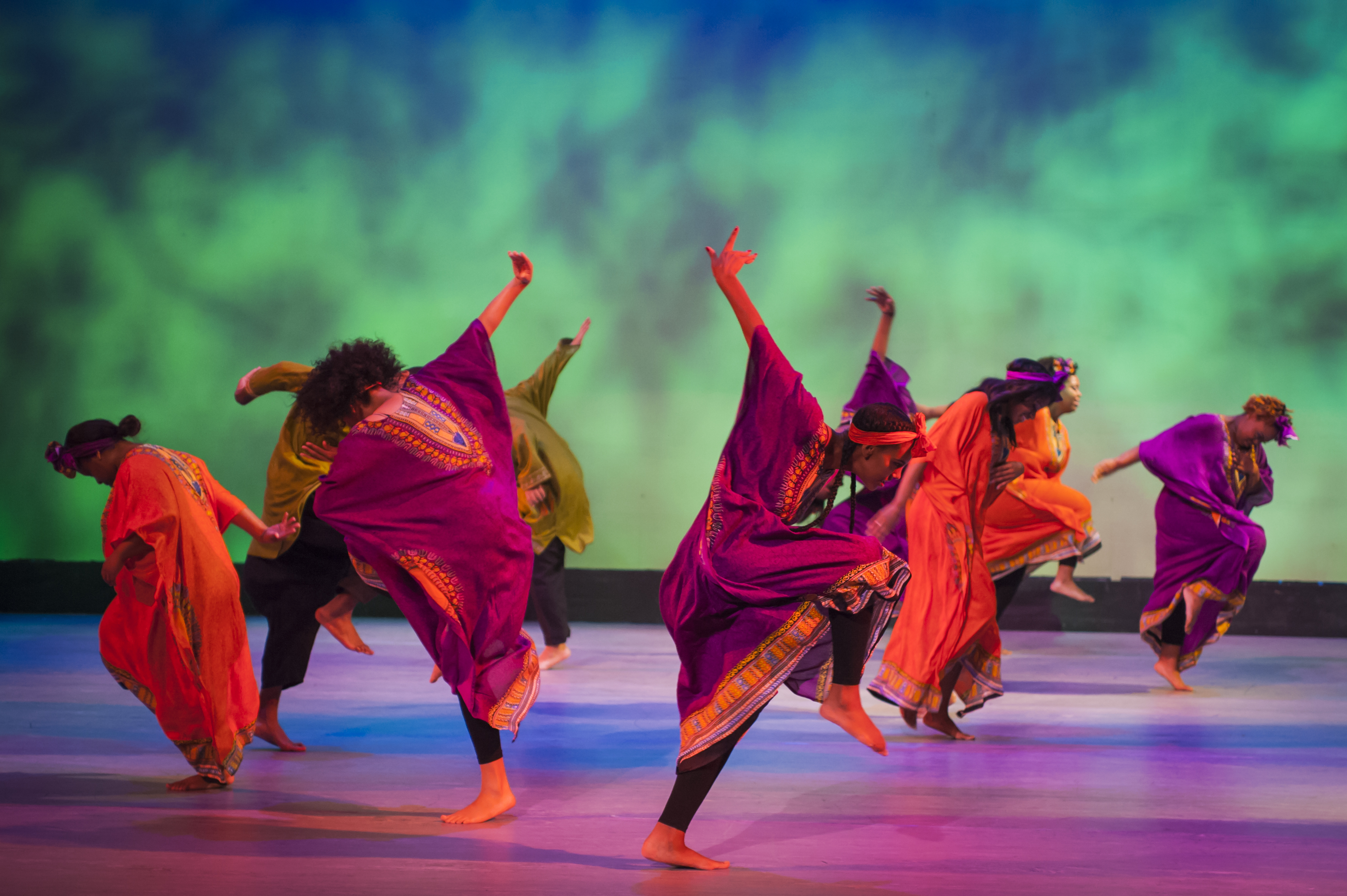 The BA in Dance offers courses in the fields of ballet, modern, jazz, tap, choreography, dance history, music for dance, dance production and dances of world cultures to include hip hop, Middle Eastern dance, African, Latin Social, ballroom. Course requirements for dance in the major and minor programs provide for flexibility and allow students considerable choice in planning their academic careers.
The BA in Dance offers each student the opportunity to develop creative and technical skills to become leaders in the field of dance as choreographers, dancers, and teachers in studios, private and public schools.
Two large dance studios are available to students. Both studios are equipped with sprung floors and mirrored walls. The main studio has a professional sprung floor, ballet barres, a grand piano, and audiovisual systems. Ballet and modern classes have live music accompaniment. Ample locker and shower facilities are also available.
Dance students have unique opportunities to perform in a fully equipped, modern university theatre, which seats over 400 audience members. Two dance concerts are held each year, one in each semester. We work closely with the Theatre Program and there are opportunities to perform in our theatre productions. Mosaic, a touring dance company led by Professor Amy Allen offers outreach opportunities. The Dance Program is a member of the American College Dance Association. Students have the opportunity to participate in the ACDA annual conference and adjudication concerts in the Baja Region.