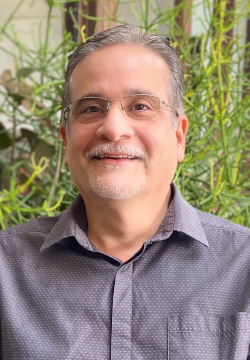 Dr. Rene Castro brings a unique depth and breadth of workplace dispute resolution experience and expertise to the NCRP program garnered from over 30 years of practice in both public and private sector labor relations. In his role as an employee and labor relations practitioner, he was responsible for addressing a broad range of workplace disputes that varied in size, scope, and complexity. Just prior to joining the faculty at CSUDH, Dr. Castro served as the Assistant Vice Chancellor for Employee and Labor Relations at the California State University, Office of the Chancellor.
Dr. Castro has decades of experience in public and private sector labor relations including 18 years of experience working as a union staff member in increasingly responsible leadership positions. His union-side experience includes representing workers in hotels, food processing and distribution, sanitation plants, public and private hospitals, and more. Just prior to joining the California State University, he served as the Southern Region Organizing Director for the California Faculty Association, the union representing faculty in the CSU system. Rene also has over a decade of experience serving as a senior university administrator in the California State University, working at both the campus and system-wide level.
Rene earned an Ed.D. in Educational Leadership with a specialization in Community College/Higher Education. His dissertation explored faculty unions and their effects on university shared governance. He also holds a master's degree in Urban Planning from UCLA and a bachelor's degree in Community Studies from UC Santa Cruz.