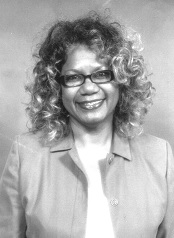 The Deborah Thomas Memorial Fund honors the work and memory of Negotiation, Conflict, Resolution, & Peace-building Prof. Deborah Thomas. We are grateful to Prof. Thomas' family who made this fund possible through their donation to this fund.
Prof. Thomas was a treasured friend, colleague, and professor at California State University, Dominguez Hills. She touched the lives of many in a very positive way. She was an excellent teacher and practitioner. She served as a mentor to many of the mediation and restorative practitioners who are now working in a variety of professional settings in the county of Los Angeles and in other locations.
It was Prof. Thomas's wish that this Memorial Fund provide support to NCRP students. It supports new practitioners and researchers in the field of dispute resolution and restorative practices. We recognize Prof. Thomas here for her tireless support of NCRP and its mission. She was instrumental in building the NCRP Program as a nationally recognized program on dispute resolution and restorative practices. Her work in transformative dialogue in the Los Angeles community lead the way for other practitioners in the field.
Prof. Thomas contributed significantly to the Days-of-Dialogue Program. She served for many years as the Associate Director of the Los Angeles County Bar Association Dispute Resolution Services Program (LACBA DRS). She served as a co-trainer in the annual NCRP Training Program for Ventura County Dispute Resolution Services. Deborah was also instrumental in the creation of the first LA County Police/Community Mediation Program in Pasadena, California. She collaborated with the Mayor of Los Angeles on the Conflict Resolution in Schools and Peacekeeping Youth Summit. She also made significant contributions to the Federal Mediation and Conciliation Service and the US Department of Justice. Most notably, Prof. Thomas was nationally honored by the 44th President of the United States, Barack and First Lady Michelle Obama, in 2014 for her outstanding work with At-Risk Children and School-based Mediation programs.
Contribute to the Deborah A. Thomas Memorial Fund:
Donate here on our Online Giving webpage by clicking on the College of Arts and Humanities icon, entering your donation amount, and selecting "Deborah A. Thomas Memorial Endowed Scholarship" as your gift designation.
Make a check payable to "CSUDH Philanthropic Foundation," write "Deborah A. Thomas Memorial Endowed Scholarship" in the memo section, and mail to:
Jasmina Zuljevic, Director of Development
California State University, Dominguez Hills
1000 East Victoria Street, WH 425
Carson, CA 90747
Contact Jasmina Zuljevic, Director of Development at (310) 243-2265 or jzuljevic@csudh.edu