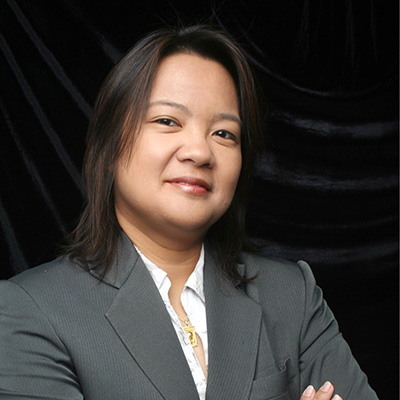 College of Health, Human Services and Nursing
Department of Occupational Therapy
Department Chair
310-243-2812
tperalta@csudh.edu
---
EDUCATION
Ph.D. Occupational Science, University of Southern California
MA Occupational Therapy, University of Southern California
BS Zoology, University of the Philippines
---
BIO
Dr. Peralta-Catipon has practiced as an occupational therapist in areas of Adult Out-patient Rehab, Hand Therapy, Homehealth, as well as Community Geriatrics and Mental Health. In addition, her research studies on Filipino, communities, both among older adults in Los Angeles and foreign workers in Hong Kong, as well as studies on health and wellness among Hispanic and other migrant populations, display her interest in ethnographic research especially in the areas of migrant adaptation, community wellness programs for older adults, and promotion of cultural occupations. These interests are reflected in the following publications:
Peralta-Catipon, T (2012). Collective Occupations Among Filipino Migrants: Bridging Conflicting Identities. Occupational Therapy Journal of Research, vol 32 (2),14-21.
Peralta-Catipon, T, Hwang, E. (2011). Personal Factors Predictive of Health-Related Lifestyles of Community-Dwelling Older Adults. American Journal of Occupational Therapy, vol 65 (3), 329-337.
Peralta-Catipon, T. (2009). Statue Square as a Liminal Sphere: Transforming Space and Place in Migrant Adaptation. Journal of Occupational Science, vol 16(1), 32-37.