Supporting the LGBTQIA2+ Community at CSUDH
The Queer Culture & Resource Center seeks to improve the culture and climate for lesbian, gay, bisexual, transgender, queer, intersex, asexual, two-spirit, nonbinary individuals along all gender, romantic, and sexual spectrums.
The QCRC is a space for the campus to come together, find support, and build connections and relationships to queer culture, people, and programs. We want everyone to get involved in creating more space for queerness at CSUDH, starting from our home just off the west walkway in the Loker Student Union.
Within and outside the QCRC, our programs use history, culture, programs, trainings, media, community building, and cultural wealth empowerment to provide opportunities of understanding gender and sexuality while challenging the role of colonization in trans and queer oppression.
You are welcome here!
At the QCRC you can expect to find Trans and Queer movies, shows, art, music, stories, mentors, friends, and workshops.
You'll be able to join queer book clubs and social groups.
You'll have space to debrief political events, family experiences, and relationships.
You'll have Trans and Queer family to connect with when you need it.
You'll see that queerness is beautiful.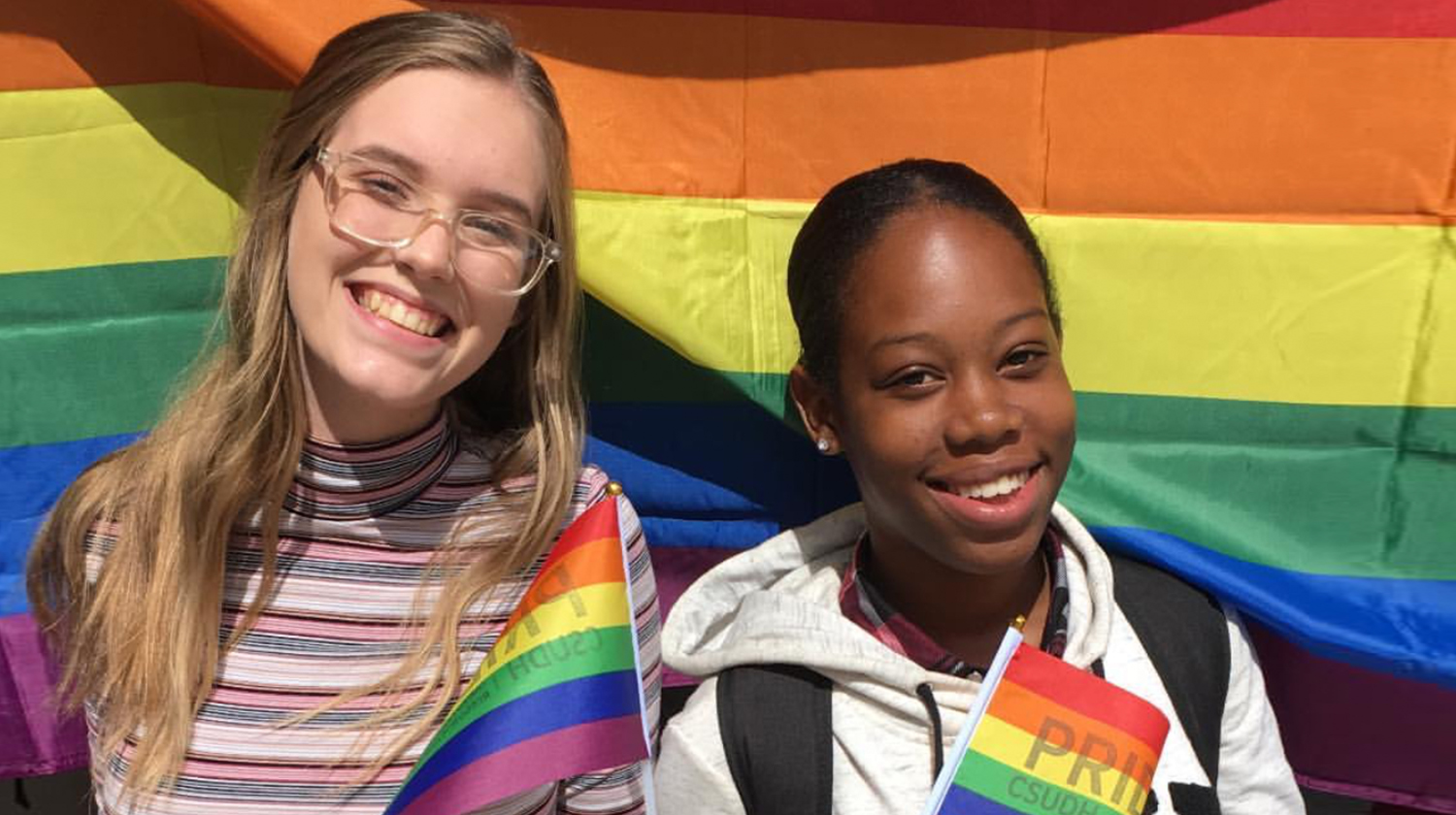 ---
Distance Services During COVID-19
Our strength lies not only in our spaces on campus, but in the space we make building, creating, and strengthening community. During COVID-19 distancing, we have built a digital QCRC online through Discord chat and social media. We welcome you to join in to meet new friends and old, connect on queer cultural celebrations, and find and share resources.
Discord Chat
Join QCRC conversations on the Discord platform using text, video, or audio.
(Free service)
---