Center Description
The Center dedicates itself to assisting students through their academic careers at CSUDH. Advisors from the College of Natural and Behavioral Sciences (CNBS) are available to assist students with class scheduling, providing degree information and details on lower division transfer of credits. We also help complete graduation applications, revision of advisement forms and lift advising holds.
Our advisors are knowledgeable, friendly, and willing to help you along the path to successfully complete your college degree.
Students with any advising questions are seen by appointment. Phone counseling is also available. Please call us at (310) 243-2547.
College of Natural & Behavioral Sciences (CNBS) Advisor:
Mr. Mo Chatterji
Email: mchatterji@csudh.edu
Victoria Fowler
Advising Hours:
For an appointment, email cnbsadvising@csudh.edu

Information for Transfer Students
ASSIST is an online student-transfer information system that shows how course credits earned at one public California college or university can be applied when transferred to another.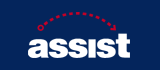 Academic Calendar
Admissions and Records
Current Class Schedule
Financial Aid Office
International Students
Student Support Services Program
Testing Office
University Catalog
Disabled Student Services

Graduation Information
Commencement Information
Graduation Application
Roadmaps to Graduation
College/Department Links
Women's Resource Center

Student Development Office

Student Life