College of Natural & Behavioral Sciences (CNBS) Advisor:
Mr. Mo Chatterji
Email: mchatterji@csudh.edu Office: LIB 5534
For an appointment, email cnbsadvising@csudh.edu Phone: 310-243-3535 Office: SBS A306 

You may also schedule an appointment with an Major Advisor through Toro Success Collaborative (TSC) via my.csudh.edu. A tutorial on How to use the TSC can be found on our Workshops & Tutorial page: How to Schedule an Advising Appointment-TSC.
Information for Transfer Students
ASSIST is an online student-transfer information system that shows how course credits earned at one public California college or university can be applied when transferred to another.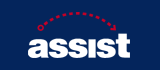 Academic Calendar
Admissions and Records
Current Class Schedule
Financial Aid Office
International Students
Student Support Services Program
Testing Office
University Catalog
Disabled Student Services

Graduation Information
Commencement Information
Graduation Application
Roadmaps to Graduation