---
Student Housing Building
The new Student Housing Building will consist of a 506-bed complex of dormitory-style student housing. The new student housing complex includes a four-story Residence Building and a one-story Commons Building. The Residence Building shall include double, triple, and quadruple bedrooms, shared restrooms, private bedrooms for 11 Resident Advisors, a laundry room, study rooms, several small and large lounges, and a two-bedroom apartment for the Residential Coordinator. The Commons Building shall include administrative offices, lounge and multi-purpose (active) space, mail/package delivery room, vending area, a convenience store, common restrooms, study room for small groups, and other miscellaneous support spaces such as trash/recycling pickup.
Latest Update (1-15-20): The Student Housing Project is approximately 79% complete and within budget. Wood framing is complete. Rough-in activities by the mechanical, electrical, and plumbing trades, including ductwork, FCUs, and fire sprinklers are ongoing. Current work in progress includes installation of drywall, door frames, and exterior lap siding. The new four-story residential building and one-story commons building are scheduled to be open for Fall Semester 2020.
Construction Photo Gallery:
(click on image for full-size photo)
July 2019:
August 2019:
October 2019:
January 2020:
February 2020:
Proposed Final Appearance (Artist's Rendering):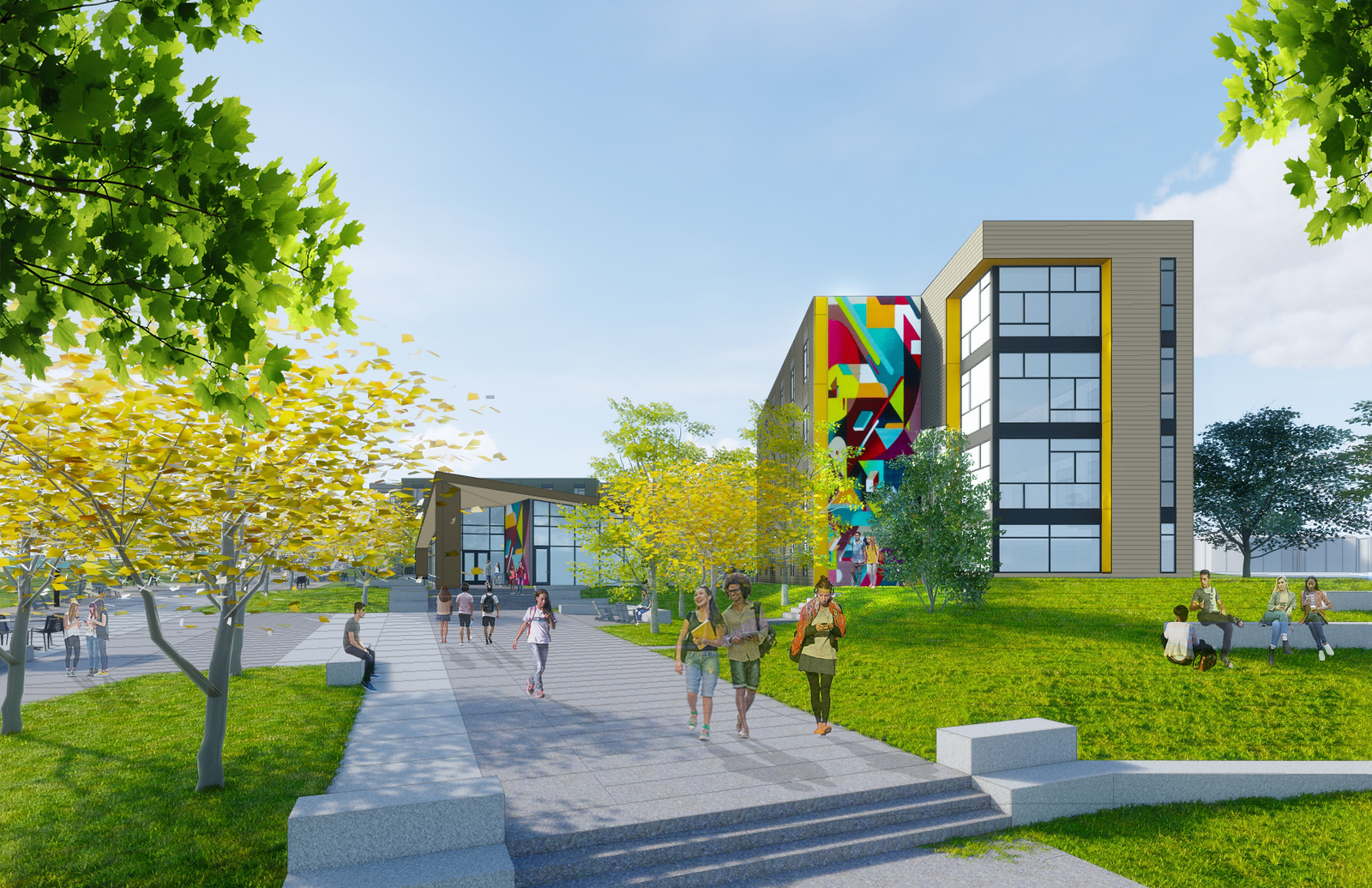 Student Housing Complex VR Tour
(Roundme app required for VR headset viewing. Available on Android and iOS.)
To see what's happening now, check out the Housing Building Construction LiveCam here. [Click "Continue to website," "Advance," or "Add Exception" (message will vary between browsers).]
For more information on the history and scope of the project, visit our Construction Phase page.