The Office of Sustainability works closely with Facilities, staff, students, and academic departments to support projects that will reduce CSUDH's environmental impact.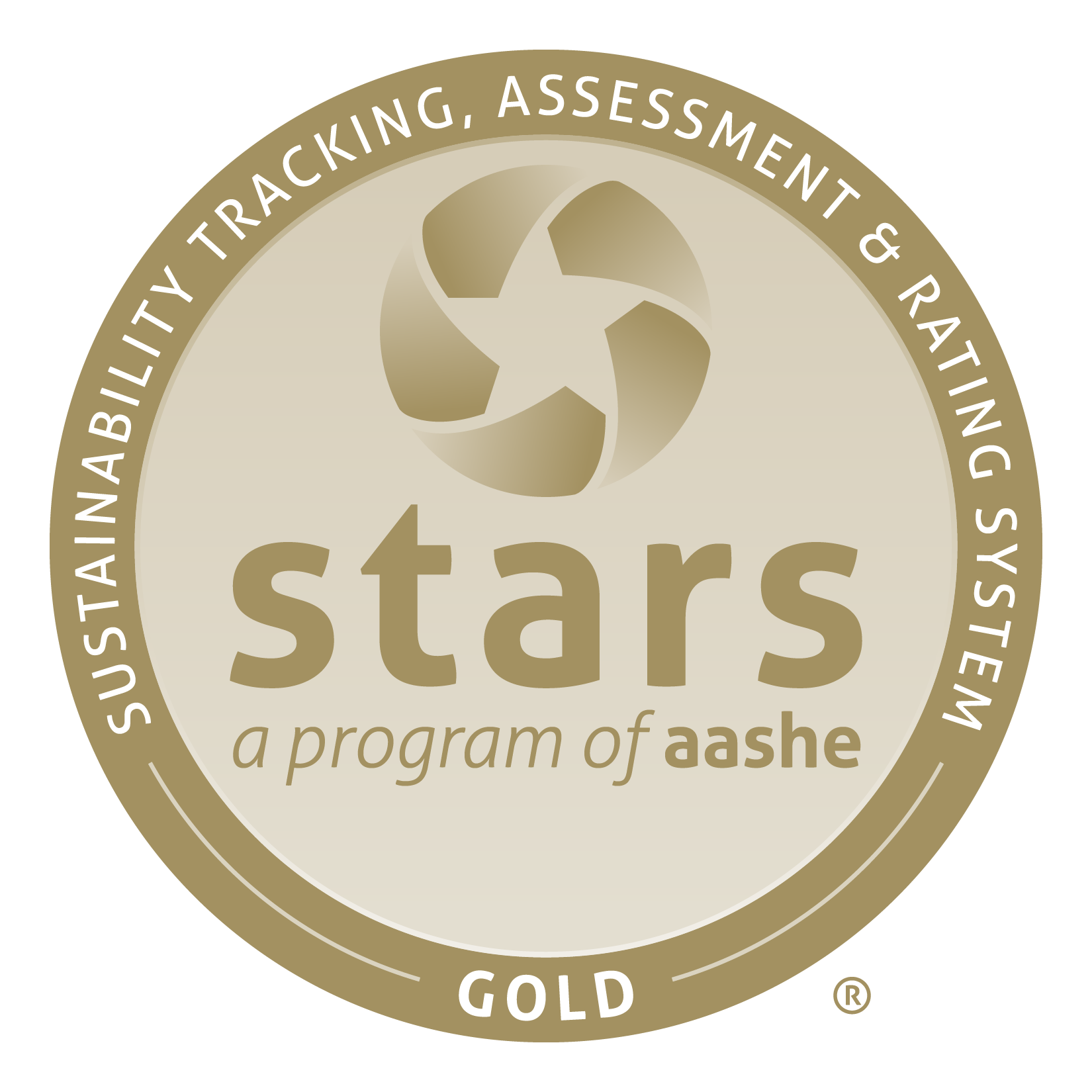 CSUDH has earned a STARS Gold rating from the Association for the Advancement of Sustainability in Higher Education (AASHE) in recognition of its sustainability achievements.  CSUDH is the first CSU campus to rise from a Bronze (2018) to a Gold rating (2023) in less than five years. Read more about this achievement.
Read President Parham's executive letter to AASHE supporting CSUDH's submittal for Gold here.  
CSUDH is also a signatory of the President's Climate Leadership commitment for carbon, and is aiming for carbon neutrality of scope 1-3 emissions by 2045.
View our Annual Sustainability Report for an overview of our accomplishments and projects from the year:
One of its primary goals is to drive the university's progress towards achieving net zero greenhouse gas emissions, energy, water, and waste impacts.
Net Zero Carbon: Achieve carbon neutrality for all scope 1 and 2 as well as non-commute scope 3 greenhouse gas emissions by 2040, and full carbon neutrality for scopes 1-3 by 2045.
Net Zero Energy: Improve the energy efficiency of campus facilities and increase renewable energy generation with the goal of achieving a net zero energy bill and scope 1 and 2 carbon neutrality for the campus by 2040.
Net Zero Waste: Strive for the highest possible diversion rate to non-landfill sources with the goal of becoming a zero waste campus by 2045.  Reducing waste volume overall by integrating source reduction approaches into campus operations.
Net Zero Water: Only consuming water, regardless of source, appropriate to the natural water balance of our region.  
This type of effort requires significant education and engagement. The Office of Sustainability also supports CSUDH's mission as an educational institution by working to support faculty and students in integrating sustainability into all facets of the university, including academics. As a result, CSUDH's campus sustainability projects tend to fall into one of eight major categories:
Check out the appropriate sub-page above to find out more about resources, initiatives, and progress in each of these categories.
Other Programs:
In partnership with Environmental Health and Safety, the CSUDH Office of Sustainability supports a CSUDH Green Labs Program that offers unique services to over 50 laboratory spaces on campus to help reduce their environmental impacts in multiple areas.
For more information on these services and general tips for reducing impacts from energy, water, waste, materials, and chemical use in the laboratory environment, please consult this CSUDH Green Labs Poster.  (Hard copies are provided to each campus laboratory for posting free of charge).  
Are you a lab manager that would like to take advantage of these free services?
 

Contact Facilities Work Control at workcontrol@csudh.edu or the Office of Sustainability directly at sustainability@csudh.edu or x2161 for free delivery and pick-up of nitrile gloves for recycling. 
 
Contact the Office of Sustainability at sustainability@csudh.edu to request green laboratory training for your staff and students and/or view our informational video on Youtube here.   
---
CSUDH Sustainability on Instagram: