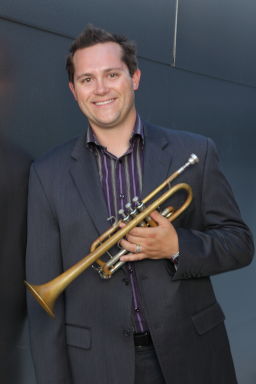 Contact Information
La Corte Hall A-339
Office Hours for Fall 2020
Tuesday: 8:00am - 8:30am
Thursday: 8:00am - 8:30am, 11:15am - 1:00pm, 3:00pm - 4:00pm
Los Angeles native Michael Davis enjoys a diverse career both performing and teaching. As an orchestral musician Michael has performed with the Los Angeles Philharmonic, San Diego Symphony, Pasadena Symphony, Santa Barbara Symphony, Santa Barbara Opera, New West Symphony, Long Beach Symphony, WildUp, the Hyogo Performing Arts Center Orchestra, the Partch Ensemble and the Philip Glass Ensemble. Michael can be heard on recordings with the Hollywood Epic Brass, Roger Reynolds, Irvine Arditti, Devendra Banhart, Megapuss, Little Joy, and the Jim Reynolds Band. Michael was a featured soloist in Frances Stark's 2017 staging of Mozart's the Magic Flute.
As an educator Michael has taught for the Los Angeles Philharmonic's YOMP program, the Young Musician's Foundation, La Canada Unified School District and the Assistance League of Flintridge. He has lectured internationally at the International Trumpet Guild, Australia, South Korea and the Oberlin Trumpet Institute.
Michael earned the degree of Bachelor's of Music from the Oberlin Conservatory of Music and a Master's of Music from the USC Thornton School of Music." Currently, he is an adjunct faculty member at California State University Dominguez Hills in Carson.