For more information about the university's response to COVID-19, go to the Toros Together Page
ANNOUNCEMENTS
Music Auditions for Fall 2023
For students looking to enter the Music Education or Music Performance degree options, auditions will be held for the Fall 2023 semester. Please view our Auditions and Placements page for more information.
---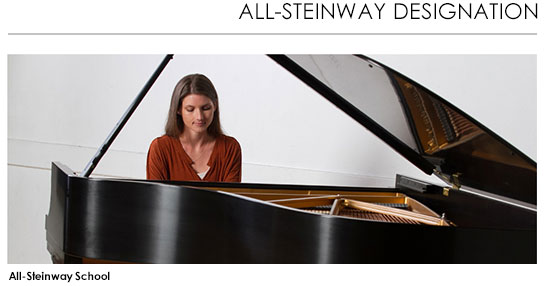 As an All-Steinway School, CSUDH demonstrates a commitment to excellence and an unparalleled educational experience by providing their students with the rich, unrivaled sound, incomparable tone, and pristine touch of STEINWAY & SONS pianos. These pianos inspire students to realize their artistic talents, and best prepare them to compete at the highest level in the professional world.
PARTNERSHIPS & ENSEMBLES IN RESIDENCE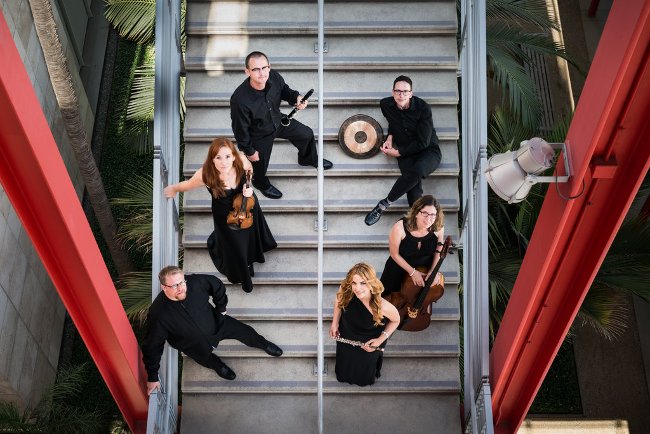 Brightwork newmusic is a classical new music sextet based in Los Angeles, California. A flexible and fearless group of world-class musicians, Brightwork consists of piano, violin, cello, flute, clarinet, percussion (an instrumentation which is often called Pierrot + percussion, and which is to modern chamber music what the string quartet was to earlier centuries), and champions the best of the music that's being written today, while continuing to play the classics of new music from the last hundred years.
Brightwork serves as an ensemble in residence at CSUDH, performing and working with our students on an annual basis.
Website: www.brightworknewmusic.com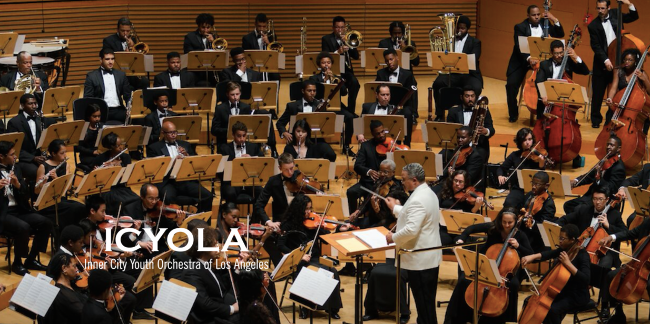 ICYOLA (The Inner City Youth Orchestra of Los Angeles)
The Inner City Youth Orchestra of Los Angeles (ICYOLA) is the largest majority African American orchestra in the country. Founded in 2009, ICYOLA is a California 501(c)(3) nonprofit corporation that transforms the lives and minds of young people in Inner City Los Angeles through high quality music education.
It teaches inner city youth the great music of the world, and provides opportunities for them to perform that music in the most magnificent settings of our community. It prepares its members for advanced study and high caliber success in music and otherwise, and instills the ancillary benefits that music instruction provides: problem solving skills, critical thinking, self-reliance, self-confidence, self-discipline, and the crystallization and pursuit of meaningful purpose.
The Department of Music has a partnership with the Inner City Youth Orchestra Los Angeles (ICYOLA) that allows students registered for Orchestra to automatically join, rehearse, and perform with ICYOLA.

Website: www.icyola.org


ALBERT MCNEIL JUBILEE SINGERS (AMJS)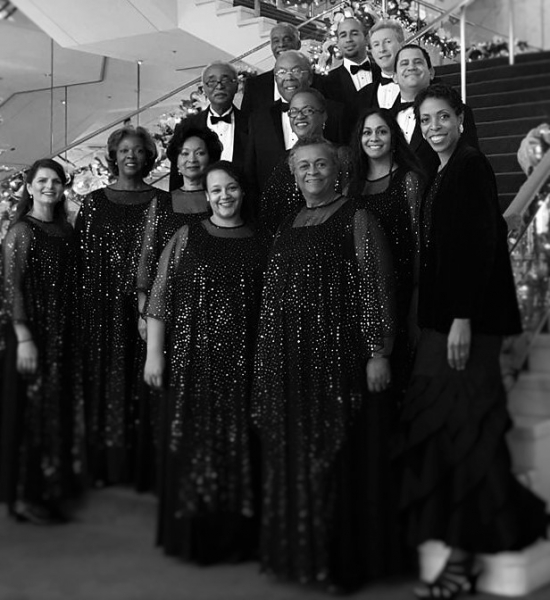 The Albert McNeil Jubilee Singers is a choral music ensemble based in Los Angeles, California. It was founded in 1968 by American choral conductor Albert J. McNeil, whose objective was to cultivate global attention on the rich genre of African-American music known as Negrospirituals. The ensemble is composed of a resident group of 29 and a touring company of 12.
It has toured widely in the United States, and also internationally, having played in the Concertgebouw in Amsterdam, the Accademia Nazionale di Santa Cecilia in Rome, the Mozarteum in Salzburg, and also other world capitals.
The AMJS serves as an ensemble in residence as CSUDH. The group also has an office on campus and rehearses in LaCorte Hall.
Website: www.amjsla.org
Other Links