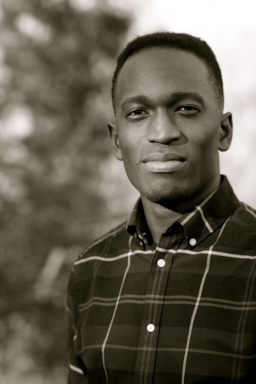 Contact Information
Efajemue Etoroma, Jr. is a Los Angeles based, drummer, producer, and educator who has worked with a diverse range of artists including Moonchild, Vidya Vox, Zephyr Avalon, Jeff Bernat, and Kanye West & The Sunday Service Choir. Efajemue's stylistic versatility, expressive creativity, and deep musical instincts have afforded him opportunities to tour around the globe as well as work as a session drummer and producer for a wide array of musical projects.
As a producer, Efajemue has released 2022 JUNO nominated album, Aesthetics (2021), and two EPs, Motions & Methods (2019), and Fragile (2017). Efajemue's draws from his deep connection with jazz, hip hop, and electronic music. Production has allowed him to create songs that tell stories about solitude, fear, joy, and peace. His main goal is to create soundscapes that give the listener the opportunity to feel something unique.
Efajemue earned his Master of Fine Arts from California Institute of the Arts in 2015, where he served as a Graduate Teaching Assistant, and received a Bachelor of Music in Jazz Performance from McGill University in Montreal, Canada in 2011. Efajemue has a strong commitment to sharing his experiences and expertise with the next generation by serving on the Drum Set and Music Production faculties at the Musicians Institute, Music Production faculty at Los Angeles Recording School, and as Drum Set lecturer at California State University Dominguez Hills. He is also a columnist for online music education websites Soundfly, and Bandzoogle, and has had articles featured on Tunecore's website, and in ASCAP's Daily Brief Newsletter. Efajemue uses Yamaha drums, Remo drumheads, and Promark sticks exclusively.