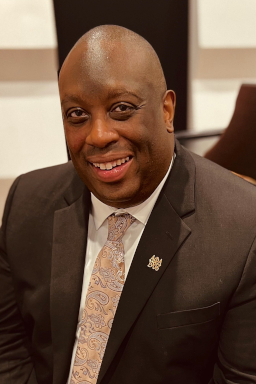 Contact Information
La Corte Hall A-333
Spring 2022 Office Hours:
Dr. Weary enjoys working and thinking across genres in music and disciplines in the arts, and other academic disciplines. He has international experience as a pianist, composer, scholar and educator. Dr. Weary's industry experience includes Musicians' Friend (Music Products), Verve Music Group (Record Label), and The Harry Fox Agency (Music Licensing/Publishing/Rights Management) in New York City (Wall Street) – respectively. He was responsible for relationship management between HFA and its affiliated publishers and sister societies. He successfully spearheaded projects involving complex data analysis, business strategy, and forecasting within the context of the economics of music creation. He held previous full-time faculty appointments at Albright College and Wayne State University, where he designed, developed, and coordinated two successful programs: Music Business and Music Industry Studies.
Many of his former students are employed with thriving companies such as Kobalt Music Group, Columbia Records, Theodore Presser, The Harry Fox Agency, Warner Music Group, Atlantic Records, Sony ATV Music Publishing, Live Nation, and Songtrust – just to name a few. Since my faculty appointment at CSUDH Fall 2018, He has designed new music industry courses and developed partnerships with UMG and the Grammy Museum, which provide workshops, internships, and career opportunities to young people from underserved communities in the greater Los Angeles area and beyond. Dr. Weary earned a Bachelor of Arts in Music from San José State University, a Master of Music in Music Management from William Paterson University, and a Doctor of Musical Arts in Composition and Arranging from Five Towns College.