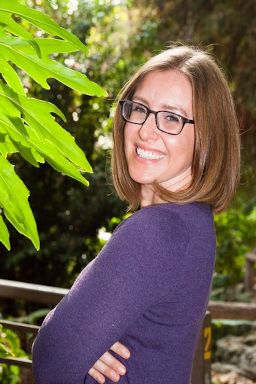 Supervisor of Music Education
Contact Information
La Corte Hall A-331
Office Hours for Fall 2020
Wednesday: 3:00pm - 4:00pm
Tuesday/Thursday: 3:45pm - 5:15pm
Dr. Kathleen Janert is an Assistant Professor of Music Education in the Department of Music at California State University – Dominguez Hills. Her music courses are designed to offer students the knowledge and skills required to teach music by providing immersive experiences necessary to practice and grow before stepping foot inside a music classroom.
As a certificated teacher in California and Texas, Dr. Janert taught middle school band in San Antonio, high school band and elementary music in Greater Los Angeles, as well as music education courses at universities in both states. The wide variety of age, demographic, and geographic areas these teaching opportunities provided led to a position with the USC Thornton Community Engagement Program. Janert's work with the program, which provides low- to no-cost music programming for up to 15 public and parochial K-12 students within a six to eight block radius of both USC campuses (SPA-6/8) provided by USC Thornton music majors, enhanced the procedures, practices, and support systems in place strengthening the large nonprofit. Dr. Janert's interest in community engagement and music teaching and learning within K-12 schooling was only strengthened through these experiences.
Dr. Janert's research focuses on how an individual's capacity to demonstrate their values and beliefs through their actions in a way that is apparent to others influences their teaching and relationships with students. Her dissertation is Exploring the Contributions of Teacher Authenticity in Two High School Band Programs in Greater Los Angeles. Janert continues to present research and clinics at music education and research conferences, such as the National Association for Music Education – Northwest Conference, and the California All-State Music Education Conference.
As an artist-educator, Janert has been invited to work with trumpet players of all levels, guest conduct middle and high school ensembles, and clinic bands in Texas and California. She is also an accomplished trumpet player having performed with ensembles in Texas, Indiana, and California, such as the Brass FX brass quintet, Lafayette Symphony Orchestra, the San Antonio Symphony, and the San Antonio Brass quintet.
Dr. Janert earned a Doctor of Musical Arts in Music Teaching and Learning, with a minor emphasis in music theory, trumpet pedagogy and performance, and instrumental conducting from the University of Southern California. She obtained a Master of Music in trumpet performance from the University of Texas at San Antonio, and Bachelor of Arts in Music Studies with K-12 music teaching certification from the University of Texas at Austin.