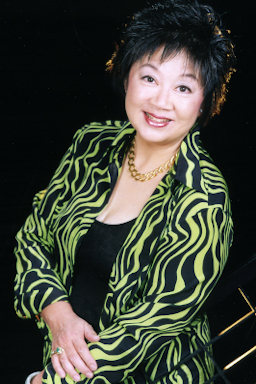 Contact Information
La Corte Hall, A-339
Office Hours for Fall 2020
Monday: 8:30am - 9:00am
Monday/Wednesday: 10:00am - 11:00am
Hong Kong born Mary Au 歐慧賢 is a much sought after collaborative artist, coach and educator with worldwide experience. Hailed for her "sensitive, seamless transition between chamber music collaboration and piano accompaniment" (Cariaga, LA Times critic), Au is equally adept at collaborating with strings, vocals and other orchestral instruments. Her collaboration with renowned artists from around the globe, including the legendary Tchaikovsky Gold Medalist Nathaniel Rosen and Opera Superstar Christine Brewer, her appearances in Columbia Artists Management Community Concerts and the Piatigorsky Foundation Artists Concerts have been enthusiastically received. Courted by Chinese officials, Ms. Au performed in the IFEA Award winning Nanning International Arts Festival in China in the presence of an audience of 30,000.
Known for her "impassioned music making and superb artistry" (Rosen). Au is particularly noted for her active involvement on the contemporary music scene and as a curator of "Faces of Eve," programs that features music by women composers, as well as programs that showcases the music and teachings of the east and west: "East Meets West" and "Tai Chi, Piano and Music". "A virtuoso artist of the highest order and magnetic presence," (Alan Forte, Yale University and Madeleine Forte, concert pianist) Mary Au has premiered works by noted composers Lera Auerbach, Chen Yi, Huang Ruo, David Lefkowitz, among others.
Heralded as one of the "Outstanding Young Women of America", Ms. Au is a graduate of the Royal Academy of Music and the University of Southern California. Her mentors include Kevin Fitz-Gerald, Dusi Mura, Daniel Pollack, Brooks Smith, Gordon Green, Alice Schoenfeld and Eleonore Schoenfeld. A committed advocate of music education, Mary Au has presented master classes in music festivals, universities and music conservatories in the United States and China. Many of her former students have attained international acclaim as performing artists, educators, and major competitions laureates. Mary Au's dedication to guiding and nurturing developing musicians has earned her the inaugural "Mellon Excellence in Mentoring Award".
In addition to her musical accomplishments, Mary Au has also had a successful career in the financial arena with special emphasis in the entertainment, not-for-profit and business litigation industries. Au is currently a member of the music faculty at the California State University, Dominguez Hills. As a former executive of the GRAMMY Awards, Mary Au dedicates herself to a lifetime of sharing her music with audiences worldwide. "To have the opportunity to share my music with others, and bring joy to those whose paths I cross, is one of the greatest blessings ever bestowed upon me." (Mary Au)
To read more about Mary Au, please visit her website.