UPCOMING EVENTS
Psychology Department events are posted on our departmental Facebook page.
---
Please consider joining us for LCE2022: Healing, Authority, Role and Task
Directed by Yaro Fong-Olivares
Registration is now open!
www.csudh.edu/group-relations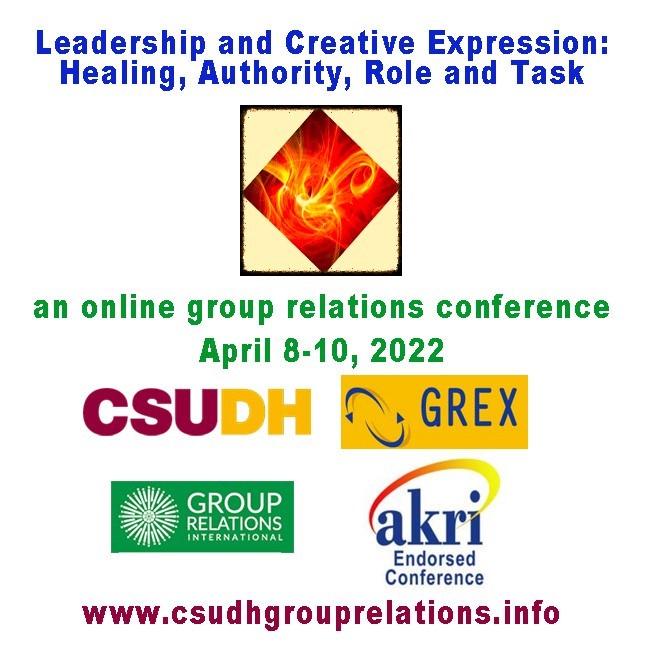 We are delighted about the opportunity to work with Yaro Fong-Olivares, M.S. as the Director of the next Leadership and Creative Expression Group Relations conference. She is an organizational development consultant with a focus on racial justice, equity and inclusion. Her expertise is in coaching, diversity, equity and inclusion, organizational development, and transforming groups into high performing teams. She is a life long anti-racism advocate with a passion for learning and group facilitation.

Ms. Fong-Olivares serves as Director of Corporate Education at the Center for Women and Business and Executive Education at Bentley University, where she leads the design and delivery of customized training programs for organizations and coaching for individuals. She has extensive experience in organizational development and management, including facilitating racial equity initiatives, diversity, and inclusion, strategy development, leadership coaching and change management. She leads Bentley Executive Education's DEI Champions Certificate and will be leading a new program called Strategies for Emerging Leaders in Spring 2022.
Ms. Fong-Olivares also serves as President of the Executive Committee of the New York Center for the Study of Groups, Organizations and Social Systems, an affiliate of the A.K. Rice Institute for the Study of Social Systems and is a member of the A.K. Rice Institute.
You can learn more about Yaro Fong-Olivares on:
Women Amplified: A Conference for Women podcast
Courageous Conversations: Skills for the Brave New World of Work

A Better Workplace podcast
Intent vs. Impact
---
NEWS
Psychology Department news can be found at the CSUDH Campus News Center.
Wallethub features Dr. Kevin Montes in a Recent Piece About States Most Addicted to Gambling 

Should sports betting be legal in all states? What are the pros and cons? I think in order to answer this question, more information is needed to assess the extent to which legalization of sports betting will have a positive (e.g., tax revenue generated) and/or negative impact (e.g., health, societal, and financial) on individuals residing in the United States. Although research can be done to assess this impact in states where legal sports betting can take place, in order to get a better approximation of this impact across all states, sports betting would have to be legal in order for this impact to be more accurately assessed. Long story short, I think the research is equivocal to support the legalization... click here to read  more
---
Mark Carrier Writes New Book about How Technology Impacts Us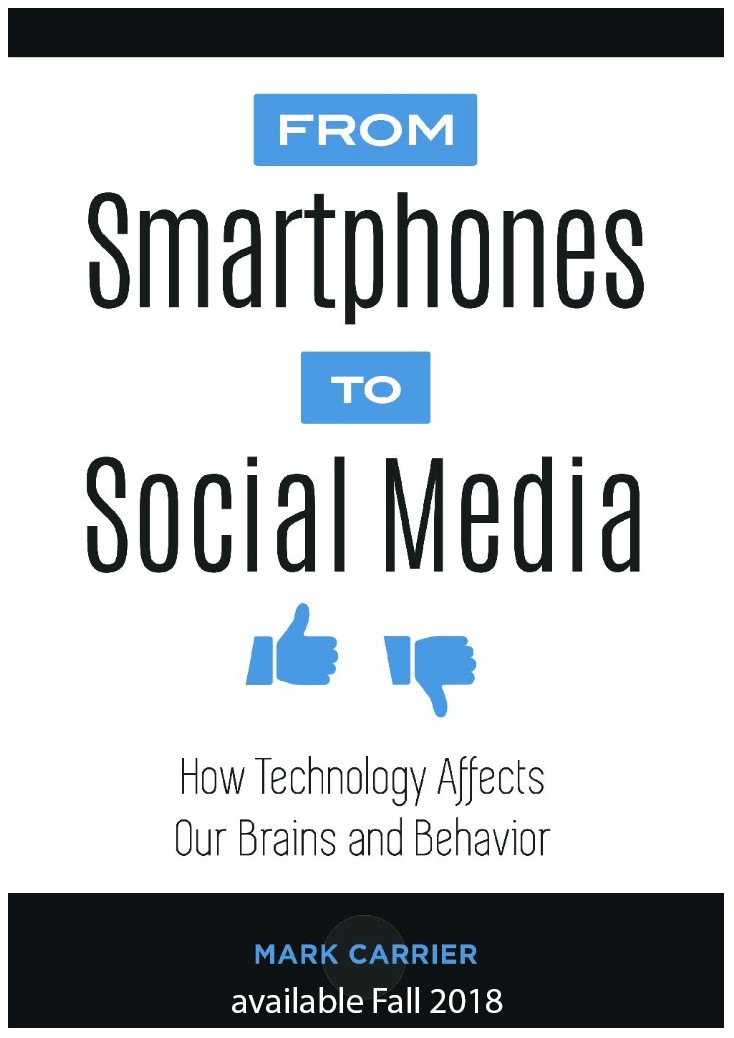 WE all love our technology gadgets and we benefit in many ways from using them, but where do we look if we want to learn about the potentially negative effects that they are having on us? Listening to the media and reading websites can give conflicting information--of dubious quality--about the impact that personal technology has upon our psyches. Mark Carrier, cognitive psychologist and a Professor of Psychology at CSUDH, reviewed the most recent scientific literature on a variety of related topics and summarizes it in his new book from publisher ABC-CLIO, "From Smartphones to Social Media: How Technology Affects our Brains and Behavior." He aims to present a balanced analysis of the extant literature on such topics as using social media, Internet addiction, distraction and learning, video gaming, online classes, and cyberbullying. Dr. Carrier plans to use the book in his SBS 318 sections ("Global Impact of Technology").
Information about the book can be found here: From Smartphones to Social Media